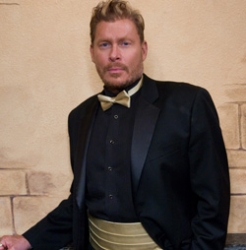 San Diego, CA, June 28, 2010 --(
PR.com
)-- New San Diego Reality TV Show Features Sexy Swimsuit Models, Cat Fights, Legendary Parties, And, Of Course, Helping The Homeless (?)
Nicked-Named the "PB Millionaire," Reality TV Producer Jim Lawlor Talks Openly About the the PB (Pacific Beach) Reality Show in Revealing New Video:
Click on link to watch:
http://www.youtube.com/watch?v=SYuf9q-nR1g
Although a new reality show to air this Fall features some beautiful women, fun parties and amazing drama, it is the underlying theme that the show carries of "helping others" and "liking yourself for who you are and what you have now" Lawlor says that makes it unique.
"Despite the fact that we showcase a great lifestyle on the show the main thing I want people to know is that you can enjoy life to the fullest regardless of your personal situation," Lawlor continued.
The formula for the show is Jim's millionaire lifestyle, interacting with his beautiful "Angel" assistants, and the sexy "Girls of PB Calendar" contestants who create most of the drama. It is based in Pacific Beach where most of the scenes are shot including "The PB Castle," the home of Lawlor, which is designed like a castle and it sits a top a hill looking over Pacific Beach and the Pacific Ocean.
Lawlor himself has become a millionaire from very humble roots in the mid-west where he moved from Iowa to San Diego in the early 90's with very little money. In fact, he was somewhat homeless for awhile himself back then, living in a tiny office unbeknownst to his landlord when he started his business.
His ability to enjoy the "journey" of becoming wealthy by inventing a pair of safety goggles used for painting was as important as achieving wealth itself. Lawlor comes off as an "everyman," that fans can identify with who is easy going and humble all while living the "millionaire" lifestyle. And that is what is one of the main attractions is that it allows viewers to see his lifestyle first hand.
Although he doesn't liked being called the "PB Millionaire" (he was given the title by his camera crew) the name stuck and has since created a local buzz. As with all people in the public eye, he has his share of critics, but those who actually know him have nothing but praise. His "Angel" assistants describe their boss as "Awesome," "Kind-hearted," "Smart," "Funny," and "Very laid back."
Like any major reality show that becomes popular, the need for attention and becoming a main "character" on the show involves some back stabbing, cat fights, jealousy and of course some wild antics and behavior, but Lawlor and his "Angels" take that all in stride and focus on a higher purpose which includes using their fame and fortune to help the less fortunate. During the past year Lawlor and his "Angels" have helped a less fortunate Mom at Christmas with gifts for her family, handed out food and gift baskets to San Diego homeless and have focused their attention on various charities with each party.
Anticipation by fans is building as the Youtube preview trailer hits 1500 views in just a week.
Click on link to watch:
http://www.youtube.com/watch?v=kb2i3hY8FU4
The "PB Reality" TV show is starting to build a large online fan base as local San Diego residents and others from around the globe prepare to tune in this September to watch the first episode.
Website: http://www.pbreality.com
Contact: Jen 858 735-0775
###