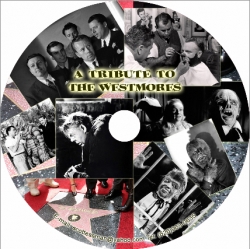 Los Angeles, CA, July 01, 2010 --(
PR.com
)-- In the history of the modern American cinema, there are but few legacies of makeup artists. While the legendary Burman and Dawn names each include three generations of makeup artists, there is but one lasting family that features four working generations: the Westmores of Hollywood. With ties to virtually every studio in the annals cinema, the Westmores have created classic monster makeups in top contemporary film and TV shows back to the earliest years of silent film.
Featured in the video are detailed descriptions of the greatest Westmore monster makeups, including the classic Dr. Jekyll and Mr. Hyde with Fredric March, The Hunchback of Notre Dame with Charles Laughton, Abbott and Costello Meet Frankenstein with Béla Lugosi, Glenn Strange, and Lon Chaney Jr., Man of a Thousand Faces with James Cagney, Raging Bull with Robert DeNiro, and Blade Runner with Harrison Ford.
This is the sixth tribute to makeup artists on DVD created by Visionary Cinema, following tributes to legendary figures Dick Smith (The Exorcist), John Chambers (Planet of the Apes), Jack Dawn (The Wizard of Oz), Jack Pierce (The Bride of Frankenstein), and Lon Chaney (the original Phantom of the Opera).
Host and head writer Mark Arnott is an accomplished stage, film and TV actor whose credits include the leading role in John Sayles' landmark movie The Return of the Secaucus Seven.
www.amazon.com/Tribute-Westmores-Mark-Arnott/dp/B003U6ZYJS/ref=sr_1_1
###