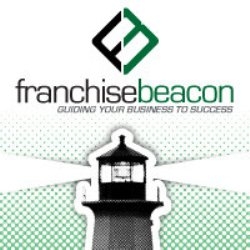 Huntington Beach, CA, July 09, 2010 --(
PR.com
)-- Franchise Beacon, US based Franchise consulting company officially launched its Virtual Franchise Development Department Program in January and currently has enrolled 2 highly differentiated concepts in its development program. "We are already halfway to meeting our target of 4 great Franchise concepts this year," says Chris Wilson, VP of Business Development, "…Franchising is nearly 10% of the private sector economy in the U.S. and will be essential to economic growth. With many company layoffs, bankruptcies and uncertainty with the current economic climate and job economy, people begin to take control of their future by entering the world of franchising so we are seeing a lot of activity. There couldn't be a better time for new and growing Franchises."
Franchise Beacon is currently accepting applications from owners of small business concepts in various industry sectors and at different stages in their development for the Virtual Franchise Development Department Program. The objectives of the program are to identify great concepts that are highly differentiated in their market space with the potential for significant Franchise expansion. The program takes a strategic management approach to enhance and propel the concept through the steps necessary to launch a Franchise recruitment system.
Franchise Beacon is unique in the Franchise consulting field with a international network and internal resources in real estate leasing, legal, management consulting, Franchisee Candidate recruitment, and Franchise marketing. Some of its Franchise development alumnae include Blizz Frozen Yogurt, Club Tabby, Meltdown Station, and Yakety Yak Wirless. "We offer a single-point resource to accelerate your vision…" says Chris referring to the tools available to potential Franchisors.
So, what makes a business concept "Franchise-able?" Franchise Beacon uses 10 key criteria as part of its assessment including:
- Differentiation – what makes the concept different from its competitors?
- Transferability of Knowledge – can the business system be easily taught to others?
- Adaptability – does the concept have wide geographic appeal?
- Proof of Concept– are the corporate locations profitable?
- Affordability – what is the cost of entry?
- Return on Investment – what is the profitability versus total investment?
- Market Trends – is the concept's market expanding or contracting?
- Capital – Franchise development requires startup investment
- Commitment – are the owners committed to creating successful Franchisees?
- Strength of Management – do the owners demonstrate leadership abilities?
Business owners can learn more about the Virtual Franchise Development Department Program and its strategic management process by visiting
www.franchisebeacon.com
or calling Chris Wilson VP of Business Development at 888-886-6578 ext. 8.
###