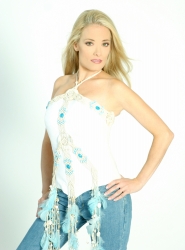 Port Orange, FL, December 12, 2006 --(
PR.com
)-- As the official competition host, the Ambassadorial Society of America, LLC, and its parent company, the Ambassadorial Society of America, LLC, have announced the 2007 Ambassadors to the World™ International and National competition winners (November 22, 2006). They are Ms. World, Annastasia Anderson, and Ms. US World, Dawna Lee Heising.
According to the Society, a fellow, an Ambassador and award winners, must show excellence in at least one of the following fields: Education; Medicine; Arts; Humanities; Business; Technology; and Health and Science and must actively participate in community service. Ambassadors to the World™ candidates must be awarded fellowships into the society, chosen based upon information provided by individuals and their nominators. (One nominator must be from a state or national organization.) They then, compete in many areas of live competition. However, judges heavily weigh information pertaining to the nominee's "continuous active pursuit in making the world a better place for tomorrow."
Ambassadors to the World™, compete in many areas, during the annual Ambassadors to the World™ Program, a live event. The Ambassadors are expected to continually promote the Society locally and nationally to the media through the press, television, radio and print. Ambassadors are rigorously reviewed in terms of their communication (written and verbal) skills, diplomacy, etiquette, understanding of other cultures and languages, willingness to learn about others, comfort with making appearances, charity work and ability to teach seminars and lecture regarding global community service platforms. The Ambassadors must also be familiar with public relations and possess the ability to create excitement over the goals of the Ambassadorial Society of America and their own ongoing community service projects.
Venus Day, founder and owner of The Ambassadorial Society of America, LLC, is a graduate of the University of Notre Dame in Computer Science and Economics. She has worked for several of the top 5 consulting firms in the United States and has traveled to nearly every state and territory. Dr. Ian Day, her husband, is on the Ambassadorial Board of Directors and is a Fellow of the Royal Society of Medicine and the Royal Society of the Arts.
As fellows in the society, World Ambassador™ award recipients and Ambassadors to the World™ competition winners, Misses Anderson and Heising, are charged with promoting the goals of the Ambassadorial Society of America, primarily, promoting support for ongoing service in all communities around the world.
Ms. World 2007, Annastasia Anderson, from Minnesota, attended Georgia Southern University and the University of Northern Iowa where she majored in Art Education and Psychology. Currently, she is a commercial artist (in her spare time), small business owner, non-profit organization founder/president, make-up artist, professional model and a special needs caretaker for an autistic and deaf nine year old. As a survivor of abuse, she understands the importance of advocacy on behalf of domestic abuse victims and has created a non-profit organization, "Butterfly Kisses" which works with organizations to provide educational materials to those being placed into new environments due to violence. She strives to help keep women and children "Safe at Home."
Ms. US World 2007, Dawna Lee Heising, from California, is a Marketing and Public Relations professional for SYSPRO USA, a leading enterprise business software company. Dawna has a B.S. in Business Management, a MBA from Pepperdine University and a Ph.D. in Business Management from Pacific Western University. She is listed in "Who's Who in Technology," and, as a member of the Screen Actor's Guild, has acted in film, TV and theatre productions. She has also worked as a professional model. Dawna is a long-time volunteer for the American Heart Association, American Stroke Association. And participated in the "Train to End Stroke" half-marathon and is on the Planning Committee for the 2007 Orange County Heart Gala, which raises funds for the AHA.
For further information about booking appearances or speaking engagements, with either or both of the winners, or the live 2008 competition, becoming a fellow in the society or an award recipient, see www.universeambassador.org and www.msworld.us or see the contact info. listed.
###