CheatConfession.com Sparks Debate on "The View" During Hot Topics Segment
Whoopi Goldberg brings up the concept behind CheatConfession.com during The View's "Hot Topics" segment, sparking a debate among co-hosts about whether or not to confess to having an affair.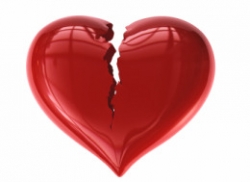 Plainview, NY, August 03, 2010 --(
PR.com
)-- On a recent airing of the mid-morning talk show, "The View," panel moderator Whoopi Goldberg brought up the website CheatConfession.com by stating, "A website lets guilty cheaters anonymously admit their infidelities. But let me ask you, if you ended an affair, would you still confess to your mate?"
That day's View panel included: Whoopi Goldberg, Joy Behar, Kate Gosselin, Sherri Shepherd and Elisabeth Hasselbeck. The ladies of "The View" examined the merits versus the drawbacks of confessing to cheating on your mate or spouse, based on the premise of the website CheatConfession.com.
Elisabeth Hasselbeck immediately threw in a "Sex and the City 2" analogy, referring to Carrie kissing ex-boyfriend Aidan behind Mr. Big's back. Co-host Joy Behar said matter-of-factly, "Don't ask, don't tell, and fugedabout it," in her Italian inflection. Infamous mom of eight and spurned ex-wife Kate Gosselin rebutted that "honesty is the best policy... I don't want to be with you if you don't want to be with me." Joy Behar then retorted, "Why would you put your marriage at risk like that by admitting something that's going to go away, and it will only hurt their feelings."
Sherri Shepherd's take on
confessing to cheating
was, "If you don't admit it, there is no accountability, and it's easier to do it again." Whoopi Goldberg rounded out the conversation by proclaiming, "I would much rather you told me, 'this is where I'm at.' If I'm with a guy who messes with a lot of women, I want to know that so I can make the decision."
"
CheatConfession.com
is a commentary on current societal values and a reflection of the state of many of today's relationship issues as they pertain to cheating. We are not surprised that the site is inspiring debate and conversation on television shows like 'The View,'" points out Cheat Confession founder Jared Kugel.
To view the clip of the ladies of "The View" discussing CheatConfession.com and whether or not to confess to cheating:
http://www.slashcontrol.com/free-tv-shows/the-view/1085387650-hot-topics-confess-to-cheating?sms_ss=email
About CheatConfession
CheatConfession.com was created to be a forum where people involved in cheating can confess or get advice from peers by anonymously posting their cheating or adulterous tales, or thoughts of cheating. People can also vent their feelings by posting stories of being cheated on. All posts are judged and voted on by other website users. Anyone over the age of eighteen can post on CheatConfession.com. All content on the site is user generated and is intended for a mature audience.
Posts are no more than 800 characters in length, and all posts on CheatConfession.com are anonymous user-generated stories of infidelity which are posted with single name aliases. Users can also go to the website to read posts, or comment and vote on other people's "cheat confessions." Posting categories on the site include: Cheaters, Cheated On, Thinking About Cheating and The Other Person (aka the "homewrecker").
Another feature on CheatConfession.com is the Letters section, where users can type and post an open letter to someone they have cheated on or to someone who has cheated on them. All letters are written and addressed to single name aliases only. Last names are not allowed on the site to preserve the privacy of all involved parties.
CheatConfession.com is moderated to assure anonymity, and to avoid abuse on the site. CheatConfession does not condone or encourage cheating, infidelity or adultery. The website presents a neutral and objective forum for people to express their views about cheating.
Visit
www.CheatConfession.com
.
###
Contact
Cheat Confession LLC
Jay Ross
516-455-4785
www.cheatconfession.com
information@cheatconfession.com

Contact