Polyglass® USA Opens Its Corporate Headquarters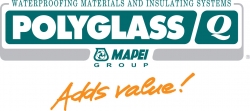 Deerfield Beach, FL, August 06, 2010 --(
PR.com
)-- Polyglass USA, a leading manufacturer in the commercial and residential roofing industry, opened its corporate headquarters in Deerfield Beach, FL effective July 30, 2010. The move brings together key functional areas of the business in one location for the first time. The new building will also house a state-of-the-art research and development laboratory that will support Polyglass' commitment to the advancement of innovative roofing technologies.
"Since being founded in Fernley, NV in 1992, Polyglass has enjoyed a rewarding past of growth and success," said Polyglass Chief Executive Officer, Andrew Hastings. "Until now the Polyglass management team and their related departments have been spread across the USA. The consolidation to a central headquarters will allow for improved cross functional synergy, propel Polyglass' accelerated growth and expansion and better serve the needs of our customers."
Polyglass will maintain its manufacturing facilities in Fernley, NV; Hazleton, PA; and Winter Haven, FL.
The new contact information is:
1111 West Newport Center Drive
Deerfield Beach, FL 33442
Phone: 954.233.1330
Fax: 954.418.4453
About Polyglass: Polyglass USA is a leading manufacturer of self-adhesive roofing systems based on the company's patented
ADESO®
technology, and offers a full line of coatings and roof maintenance systems. Providing quality, innovation and service at its best, Polyglass adds value worldwide. For more information about the premium products and services offered by Polyglass, call 800.222.9782 or visit www.polyglass.com.
###
Contact
Polyglass USA, Inc.
Melissa D. Mulligan
954-233-1239
www.polyglass.com

Contact