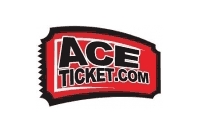 Allston, MA, December 23, 2006 --(
PR.com
)-- The team at
Ace Ticket
, where you find Boston's Best Seats & Service™, is donating well over one thousand toys to The Home for Little Wanderers, the nationally renowned, private, non-profit child and family service agency.
Ace Ticket had pledged to donate one toy for every ticket sale since November 1st, and by collecting toys in each of its five Boston area locations, and on December 21 Ace Ticket will be officially donating over one thousand toys. Ace Ticket's Founder and President, Jim Holzman said, "The mark of success of a company is not how much money you make, but how much you can give back to your community. Since we started Ace Ticket over 20 years ago, we have been making donations to charitable organizations every year. We are expecting that over the coming year we will be in a position to make our largest donations to date."
The Home for Little Wanderers is the oldest organization of its kind in the nation and the largest in New England, and is a natural choice for Ace Ticket, New England's largest ticket resellers. The mission of The Home is to ensure the healthy emotional, mental, and social development of children at risk, their families, and communities.
Holzman adds, "Each year, The Home for Little Wanderers serves thousands of children and families and we are better because of our ability to assist them. The important thing is that supporting this important organization should not be restricted to the holiday season. Our intention is to be making contributions throughout the year, including giving tickets to major Boston-area venues, so that those who can't ordinarily enjoy a special event will have that opportunity. We hope that all of our wonderful customers will join us in that goal."
For more information about Ace Ticket, located in Allston, Brookline, Saugus, Framingham, and Chelmsford, contact Jenn at their main office (617) 783-3333 or visit their website at www.aceticket.com.
###