Visionary iGaming Appoints Gian Perroni as Senior Vice President of Marketing
Gian Perroni, former Marketing Director at DublinBet.com and VP of Poker Operations at AbsolutePoker.com, joins Visionary iGaming's executive team as Senior Vice President of Marketing.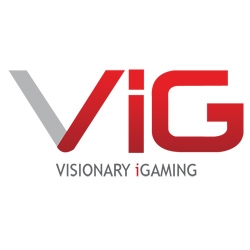 San Jose, Costa Rica, August 17, 2010 --(
PR.com
)-- Visionary iGaming (www.visionaryigaming.com), the world's leading provider of Live Dealer 2.0 games, is pleased to announce the appointment of Gian Perroni as Senior Vice President of Marketing. He will report directly to Martin Reiner, Visionary iGaming's Chief Executive Officer.
As SVP of Marketing, Perroni will lead all of Visionary iGaming's corporate and consumer marketing initiatives. He will be responsible for developing and deploying Visionary iGaming's global marketing policy and will help to build the brand's image. In addition he will be also be in charge of creating turnkey marketing solutions for their partners; including affiliate programs, player promotions, rewards programs, media buying, and other advertising.
"I am delighted to join Visionary iGaming and to have the opportunity to play a key role in such an innovative and rapidly growing organization," said Perroni. "It is an exciting time to join this company as they are investing heavily into product development, deepening their overall
live casino
offering. I look forward to building marketing strategies that help drive new business and facilitate further success for our current partners."
Perroni brings over 20 years of marketing experience, 13 years of which have been involved in the online gaming industry, working across both B2C and B2B marketing environments. He has held senior marketing management positions at a number of high profile online gaming companies, including DublinBet.com and AbsolutePoker.com. As the Marketing Director for DublinBet for over 3 years, Perroni successfully helped build and manage the brand by focusing on the development and management of their affiliate program and on effective player promotions. Prior to his position with DublinBet, Perroni played a critical early role in the launch and very successful growth of Absolute Poker, as well as managing several other poker operations.
Martin Reiner, CEO of Visionary iGaming, commented, "As the former CEO of Vuetec Ltd, parent of DublinBet.com, I hired Gian Perroni as the Marketing Director and the brand quickly grew into a huge success thanks to his work. I am now elated that Visionary iGaming was able to attract Gian and to once again have the opportunity to work with him. We are confident that his extensive experience and proven track record will benefit Visionary iGaming in our quest to lead the live online casino market."
About Visionary iGaming
Visionary iGaming (www.visionaryigaming.com) is a live dealer provider specializing in licensing the highest quality live casino games available over the internet. The company's games include Live Roulette, Live Baccarat, and Live Blackjack Early Payout™, with Live Classic Blackjack targeted for release in the coming weeks. Visionary iGaming offers three core business models which enable the licensing of its games to existing operators seeking to integrate live dealer games, new operators seeking a turnkey online solution, or betting shops seeking to operate in café-like environments. For further information about various online and land based licensing opportunities, or to request an interview contact info@visionaryigaming.com.
###
Contact
Visionary iGaming
James Olsen
+506 2289 3515
www.visionaryigaming.com

Contact