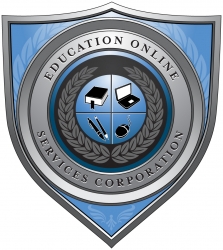 New York, NY, September 17, 2010 --(
PR.com
)-- Education Online Services Corporation (EOServe Corp.) and Tougaloo College announced today the commencement of an online degree program at Tougaloo College on October 11, 2010. The program is designed to produce graduated students with a B.S Degree in Economics and a concentration in Business. Prospect students can apply online at
www.tougalooonline.com
or call 1.877.845.7639.
Education Online Services Corporation provides the services necessary for colleges and universities to maximize online higher education. Specifically, EOServe Corp. will assist Tougaloo College with the implementation of the online degree program and provide support with recruitment, enrollment, retention, and graduation coaching services.
"We believe that the launch of comprehensive online degree programs is the primary solution for historically black colleges and universities seeking to expand their reach and sustainability in the 21st century," stated Ezell Brown, CEO and Chairman of EOServe Corp. "By offering both campus and online-based degree programs; this historic institution, rich in tradition, will now be able to extend its mission beyond its geographical boundaries," added Chairman Brown.
"Tougaloo College's partnership with Education Online Services Corporation will extend the high academic brand of Tougaloo College throughout Mississippi and globally. We salute President Beverly W. Hogan and the Tougaloo faculty for this important expansion and launch of the online degree program," affirmed Dr. Benjamin Chavis, President, Education Online Services Corporation.
About Tougaloo College
Founded in 1869 by the American Missionary Association, Tougaloo College was chartered on the principles that it "be accessible to all irrespective of their religious tenets, and conducted on the most liberal principles for the benefit of our citizens in general." Tougaloo acknowledges and respects its traditions, remains dedicated to the equality of all people, and continues to be a value-oriented community where students are guided by a concerned faculty and staff. The members of this community apply current knowledge to prepare students for lifelong learning related to new information and emerging technologies, as well as humane standards in a global society. For more information visit: www.tougaloo.edu
About Education Online Services Corporation (EOServe Corp)
Education Online Services Corporation assists educational partner institutions to develop and deliver full service online degree programs, implement recruitment and enrollment marketing plans, and support students with securing financial aid as well as retention services. We work with each college or university individually and customize our flexible solutions platform to meet the requirements of each and their unique challenges as well as online education objectives. For more information visit: www.educationonlineservices.com
###