Internet Entrepreneur and Philanthropist Jesse Willms Supports an Additional 25 Entrepreneurs Through Kiva
An entrepreneur himself, Jesse Willms knows the struggles of starting a business. Therefore, he chose the charity Kiva, which is a microfinancing charity that lends money to third world entrepreneurs.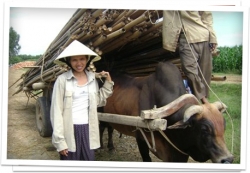 Miami, FL, October 15, 2010 --(
PR.com
)-- Inspired by the success of his initial partnership with the Kiva Foundation, Internet marketer and philanthropist,
Jesse Willms
, announced that he has sponsored 25 additional third world entrepreneurs. Willms had already sponsored 10 entrepreneurs through Kiva this summer, and said he was more than happy to expand his partnership.
"I am very happy to see how well the first 10 people I sponsored are doing," Willms said. "They are starting to build better lives for themselves and their families. I'm the type of man who expects results. When I see the kind of results Kiva is able to accomplish, I want to reward that."
The
Kiva Foundation
is a non-profit organization that provides microfinancing for aspiring entrepreneurs in the third world. Studies have shown that giving people the capital to start their own businesses is more successful at bringing people out of poverty than direct charity. After all, if you give a man a fish, he will eat for a day; teach a man to fish and he'll eat every day. While it costs very little to start a company in the third world, most banks are unwilling to provide the loans needed. This is because these entrepreneurs have little to no collateral, and there is not enough of a profit margin in the loans to interest the banks.
Kiva matches these entrepreneurs with individuals and corporations willing to make the loans. More than 98 percent of the loans are paid back, and over 75 percent of Kiva loans are made to women.
"This is the type of activity that really brings long-term change to people's lives," Willms said. "As an entrepreneur myself, I have a great deal of respect for what they are trying to do."
This summer he was inspired when Bill Gates and Warren Buffett called on successful entrepreneurs to give back to the community.
"I say you don't judge a man by what he earns, but by what he gives back to the community," Willms said.
###
Contact
Jesse Willms
Dana Wong
866-521-8877
jessewillms.com/?p=269

Contact