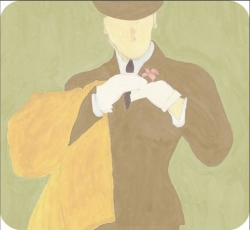 Miami, FL, January 18, 2007 --(
PR.com
)-- Epoque Hotels continues to excel in establishing the most coveted collection of internationally acclaimed luxury boutique hotels. Due to its immense growth and success in 2006, the ground-breaking company has closed the year with a load of new first-rate affiliates in the major worldwide tourist destinations. Having started 2006 with 240 partners, Epoque Hotels has now reached 270 members that rank among the most trend-setting and luxury-classic boutique hotels and is ready to replicate this astounding achievement in 2007.
Established in 2002 by David Maranzana and Juan Palmada, Epoque Hotels has grown and renovated itself thanks to the partners' extensive experience in sales and marketing, property management, international representation, and technology in the hotel industry. A major breakthrough in the company's profile was the creation in 2004 of a brand dedicated exclusively to the most hip boutique hotels of the collection, Avantgarde Hotels. Owing to the ever-increasing number of affiliates, the Avantgarde Line has recently earned a separate brochure as well as a website of its own, both of which were launched during the London World Travel Market in the Fall of 2006.
Indeed, Epoque Hotels has never failed to showcase its chic properties at the leading tradeshows of the industry. Other than at the prestigious WTM, the company featured its stand at EIBTM in Barcelona, and at the 5th edition of ILTM (International Luxury Travel Market) in Cannes, while gearing up to attend the major rendezvous of 2007.
Each Epoque Hotel, be it in the Epoque Line or in the Avantgarde Line, is carefully selected for its character, charm, quality, and central position, expressing the originality and atmosphere of the city where it is located. For these reasons, Epoque Hotels enthusiastically welcomed partners of international renown such as the Hotel Omm in Barcelona, the Design Suites in Buenos Aires, the Zetter Hotel in London, the Ca' Pisani Hotel in Venice, to mention but a few of the stars in its firmament.
"It is true, we made a tremendous impact in the hotel world and the figures speak for themselves," allows Juan Palmada, co-director of the company. "Yet, we must not sleep on our laurels and double up our efforts so as to guarantee to our clients and partners the reliability they deserve and expect from Epoque Hotels. We will persist in the attempt to expand and constantly renovate ourselves, but we will hold on to our standards in the pursuit of a new dimension in hospitality."
About Epoque Hotels:
Epoque Hotels is a collection of worldwide avant-garde, trendy-chic, and luxury-classic boutique hotels based in over 100 destinations.
With its 270 hotels in its portfolio, divided in two lines: Avantgarde Line and Epoque Classic, it is rapidly establishing itself as the leading reference in the segment of boutique hotels.
Headquartered in Miami, the Company has also sales offices in Italy, UK and France.
###