South Coast Surety Announces Record Month
South Coast Surety has proudly announced the single largest month of surety premium production in the firm's 15 years. Their production levels have continued to climb through the year, with 10 months into 2010 eclipsing their total annual production for 2009.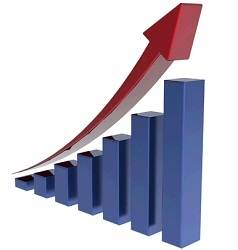 San Clemente, CA, November 01, 2010 --(
PR.com
)-- In these difficult and uncertain financial times good news is always welcome. South Coast Surety has announced that its staff has produced an agency record breaking premium level for the month of October. South Coast Surety closed October 2010 with the most new business and collected surety bond renewal premium booked in the firm's fifteen years of providing surety support to contractors, the general business community and insurance brokers nationwide.
It was reported that production levels have continued to climb through the year, stimulated by the various special programs and surety products South Coast Surety has been able to develop. Last year, (2009), these programs generated a significant growth in surety premium of more than 40%. By the end of October 2010, bond premium has already eclipsed the total annual production for last year.
Among the above mentioned surety programs South Coast Surety brought on line are; a number of "alternative bad credit" bonding plans, in house underwriting for commercial and contract bonds and an Instant Issue California Contractor License Bond application. The newly added Instant Issue California Contractor License Bond application located on the website,
http://www.southcoastsurety.com/
, allows an applicant to acquire a license bond on line in minutes. The contractor simply enter their license number; the system then populates the application, underwrites and quotes the case, provides the ability to immediately purchase it on line, then electronically files it with the state and forwards a pdf copy of the entire transaction to the applicant for their records. These contractors also receive by mail a hard copy of the surety license bond and a new plastic license card for their use. To encourage more contractors to use this new system, South Coast Surety is rebating a portion of their commission to discount the total cost of the license bond.
South Coast Surety's has an experienced staff of 20 surety professionals. They provide effective and responsive surety support to clients and insurance brokers in all 50 states. Their surety market partners include most surety companies writing surety bonds in the country. Through their surety relationships they are able to provide construction contract and non-construction contract surety bonds on an account or transactional basis.
Since this bond only agency does not write insurance, South Coast Surety is able to provide insurance agents throughout the country the surety support they need, without jeopardising the agents insurance business. South Coast Surety is among the top national surety agencies in providing the full spectrum of commercial surety, license/permit, fidelity and miscellaneous surety bonds.
###
Contact
South Coast Surety
Steven Swartz
949-361-1692
www.southcoastsurety.com

Contact