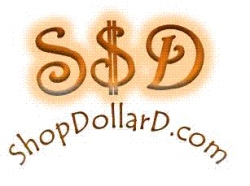 Hampton, VA, November 14, 2010 --(
PR.com
)-- ShopDollarD.com, an innovative discount store, has announced plans to increase the variety of party supplies over this holiday season. Planned additions include gift bags, banners, tiaras and tissue paper.
ShopDollarD.com began as a discount outlet for Ardyss Body Magic products. Today ShopDollarD.com services the needs of party planners of all skill levels. The ability of ShopDollarD.com to support the varying needs of its customer base is the reason for the need to expand the party supply inventory. "We pride ourselves on listening and reacting favorably to the requirements of our customer base," said Kevin Francis, Board Member of ShopDollarD.com.
Mr. Francis states that the overall plan includes faster turnaround of a larger population of the inventory through larger on hand quantities, thereby reducing delivery times. ShopDollarD.com believes the addition of the gift bags, banners, tiaras, and tissue paper will make a big difference with their customers.
###