Top Rated Vacuum Cleaners List Published by Vacuum Cleaner Advisor
The 2010 Top Rated Vacuum Cleaners list features the very best upright, canister, stick and handheld vacuums on the market today.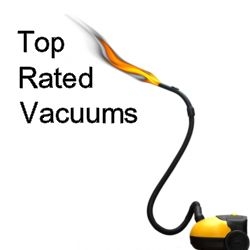 Seattle, WA, November 17, 2010 --(
PR.com
)-- There are thousands of vacuum cleaner models in the US alone and each carries a tremendous amount of associated marketing materials. This makes for a confusing and sometimes frustrating landscape for buyers. Fortunately, consumers frequently collaborate online, providing comments about the models they have purchased. For would-be buyers this information is gold. Vacuum Cleaner Advisor has used these consumer reviews and ratings to compile its list of 2010's Top Rated Vacuum Cleaners.
The list covers a variety of upright vacuums, canister vacuums, stick vacuums and handheld vacuums reviewed by Vacuum Cleaner Advisor over the past three years. Vacuums that made the cut have a consumer rating of at least 4.5 stars out of 5 and a minimum of 10 consumer reviews. In total, 19 vacuum cleaners were chosen as top performers, including machines from Hoover, Dyson, Miele, Bissell, Black & Decker and Eureka.
Among the surprises on the list is the inexpensive Eureka ReadyForce 900A, a canister vacuum that can be found online for less than $60. Consumers have described it as light, compact, quiet and very good on hard floors. It also has micro level filtration which makes the vacuum allergy friendly. Several vacuum cleaners noted for their effectiveness in picking up pet hair also make up part of the list. These include the Dyson DC25 Animal, the Dyson DC15 Animal and the Bissell Pet Hair Eraser hand vac.
The top rated upright vacuum cleaners are dominated by Hoover and Dyson with several of the old standbys appearing, including the Hoover UH30010COM and the Dyson DC25. These vacuums appear again and again in best vacuum lists and they continue to be consumer favorites. Hoover and Miele make up the bulk of the top rated canister vacuums while the top rated stick vacuums list is quite short with only two entries. There are three top rated handheld vacuums and these include the Eureka 71B, the Bissell Pet Hair Eraser, and the Black & Decker PHV1800CB. The Black and Decker is the most expensive of the three at about 70USD and this cordless handheld vacuum features a long-lasting battery charge and strong suction. It is also a popular choice for cleaning cars, trucks, boats, RVs, as well as homes.
Read more about these highly rated machines and view the Top Rated Vacuum Cleaners list at
vacuum-cleaner-advisor.com
. Vacuum Cleaner Advisor provides vacuum reviews and ratings for all best-selling vacuum cleaners.
Contact
Vacuum Cleaner Advisor
Emily Choulasco
206-196-1762
vacuum-cleaner-advisor.com

Contact