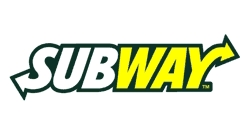 Milford, CT, August 20, 2005 --(
PR.com
)-- The SUBWAY® restaurant chain, the world's largest
submarine sandwich franchise
, today announced a 3-year sponsorship of Little League Baseball® and Softball that will involve initiatives to fight childhood obesity both on a national level and in all Little Leaguer® markets nationwide. The sponsorship, which will run from 2006 through 2008, will make SUBWAY® restaurants the only
quick service restaurant
with an advertising presence at the Little League World Series, and solidify SUBWAY® restaurants as one of the industry leaders aggressively encouraging children to be active and eat healthfully.
The sponsorship will allow the SUBWAY® chain to reach scores of Little Leaguers® and their parents with health awareness messages and initiatives via a booth at the Little League World Series, direct mail, a presence in Little League magazine, and point of sale materials, marketing and advertising in all local markets. Specific initiatives and programs will be announced as they are finalized.
"Subway and Little League are the perfect team to help get kids active and make good food choices," said Michelle Cordial, Director of Implementation. "Subway encourages kids to be active, eat healthy, and have fun doing it. The tenets of the Little League mission – discipline, teamwork and physical well-being – are very much in line with Subway's commitment to fight against childhood obesity, a serious issue with many health and social consequences that often continue into adulthood."
Research shows the percentage of overweight kids in the United States has tripled in the last 20 years, indicating that the childhood obesity epidemic represents perhaps the biggest threat to the health and well-being of future generations.
Michelle Cordial noted that the Little League sponsorship is one way that SUBWAY® restaurants can reach millions of children and get them thinking about eating healthier and becoming more active.
The Little League Baseball® and Softball sponsorship extends the SUBWAY® chain's expansive efforts to combat obesity in children and adolescents with a "SUBWAY Play Hard, Eat Fresh (TM)" message. In July 2004, the SUBWAY® chain launched the SUBWAY® F.R.E.S.H. (Feel Responsible, Energetic, Satisfied and Happy) Steps® program, a national public awareness TV advertising campaign to help parents and children understand the importance of making healthful choices and leading active lifestyles. The program was highlighted by a children's march on Washington, D.C., at which kids signed a pledge committing themselves to living healthier lives by promising to be more active, eating a variety of good food and being proactive in creating a healthier lifestyle.
The SUBWAY® chain is also the first-ever national sponsor of the American Heart Association's Jump Rope for Heart program.
Worldwide, more than 2.7 million kids are involved in Little League Baseball® and Softball, and there are more than 7,100 Little League programs in 82 countries.
About SUBWAY® restaurants
The SUBWAY® restaurant chain is the world's largest submarine sandwich franchise, with more than 23,900 locations in 84 countries. In 2002, the SUBWAY® chain surpassed McDonald's in the number of restaurants open in the United States and Canada. Headquartered in Milford, Conn., the SUBWAY® restaurant chain was cofounded by Fred DeLuca and Dr. Peter Buck in 1965. That partnership marked the beginning of a remarkable journey –one that made it possible for thousands of individuals to build and succeed in their own business. The SUBWAY® chain was named the number one franchise opportunity in all categories by Entrepreneur magazine in its Annual Franchise 500 ranking for 2005 –for the 13th time in 17 years! For more information about the SUBWAY® restaurant chain, visit www.subway.com. SUBWAY® is a registered trademark of Doctor's Associates Inc.
About Little League
Little League Baseball® and Softball is a non-profit organization whose mission is to "promote, develop, supervise, and voluntarily assist in all lawful ways, the interest of those who will participate in Little League Baseball and Softball."Through proper guidance and exemplary leadership, the Little League® program assists youth in developing the qualities of citizenship, discipline, teamwork and physical well-being. By espousing the virtues of character, coverage and loyalty, the Little League Baseball® and Softball program is designed to develop superior citizens rather than superior athletes.
Contact Information:
Mack Bridenbaker
SUBWAY® Restaurants
(800) 888-4848 ext. 1353
bridenbaker_m@subway.com
Shana Claudio
Fleishman-Hillard
(212) 453-2420
claudios@fleishman.com
###