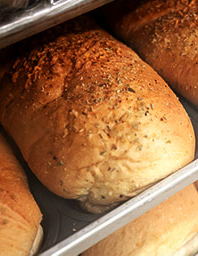 The story of the Subway brand started more than 50 years ago when Dr. Peter Buck, a nuclear physicist, changed the life of a college student with a few simple words, "Let's open a submarine sandwich shop."

It was Peter Buck that gave college freshman Fred DeLuca the idea to open a submarine sandwich shop to help pay his tuition. Peter provided an initial investment of $1000, and a business relationship was forged that would change the landscape of the fast food industry and the lives of thousands.

The partners opened their first restaurant in Bridgeport, Connecticut, where they served fresh, affordable, made to order sandwiches. The popularity of the sandwiches and the brand continued to grow over the decades but one thing remained the same and that was their core values and principles:

a) Always provide exceptional service to your valued guests;
b) Provide the highest quality menu items at a price everyone can afford and enjoy; and
c) Keep operating costs low and ensure you have great systems in place and never stop improving.

These early principles continue to serve as the foundation for Subway restaurants around the world.

Today, the SUBWAY® brand is the world's largest submarine sandwich chain with more than 40,000 locations around the world. We've become the leading choice for people seeking quick, nutritious meal options that the whole family can enjoy. From the beginning, Fred has had a clear vision for the future of the SUBWAY® brand. As we continue to grow, we are guided by his passion for delighting customers by serving fresh, delicious, sandwiches made-to-order right in front of you.
Status

Private Company

Founded

1965