Passive Income Through Dividend Investment
Investors can increase their passive income by buying dividend paying stocks with a safe yield. The Top Dividend stocks have been steadily increasing their dividends for years while maintaining solid earnings growth and cash flow. DSO has launched a investment service to help traders find the best dividend stocks.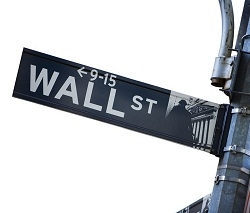 Ashburn, VA, December 13, 2010 --(
PR.com
)-- Safe high yield stocks are in demand. With an uncertain investing climate, stock traders are looking for companies to invest in that pay strong and safe dividends. Dividend Stocks Online (DSO) takes aim at helping investor succeed.
"We believe that high growth high yield dividend stocks with a proven track record of paying dividends to shareholders are a solid investment in any market." – Alexander Ramsay, DSO.
Solid
dividend stocks
are not easy to find. Just about every investment show on television has guests on that recommend stocks that pay dividends. Viewers take their advice and go out looking for these high yield guarantee's but end up being faced with a large number of unfamiliar choices. It leaves the average investor asking "which stock is right for me?"
DSO just launched a feature in their Top Dividend membership service to make finding quality stocks that pay
qualified dividends
. The new feature called the Safe Dividend List includes stocks that have a long track record of increasing their dividend.
Companies that increase their dividend each year are often increasing profits and or cash on hand. As the stock price rises, many companies will increase their dividend so that their yield does not decrease. If the yield did decrease the stock would suffer a large sell off.
Increasing a dividend for 20 years gives investors the peace of mind that their yield is safe. But an increasing dividend is not enough of a reason to buy a stock. That's why DSO built a rating system based on the yield, dividend growth rate, income growth rate and industry rank. These factors help investors identify stocks that will increase in value and continue paying their dividend.
Investors that are looking for high yield investments but don't want to have to dig up each stock one by one to account for these important factors will enjoy using the Top Dividend service at DSO. This service provides key dividend lists like the top 100 dividend stocks, high growth stocks with a high yield, International dividend stocks and much more.
The top dividend lists are updated monthly. DSO also offers free dividend investment information about picking the best dividend stocks. Visit the DSO website for more information.
###
Contact
Dividend Stocks
Alexander Ramsay
7037284598
www.dividendstocksonline.com/

Contact