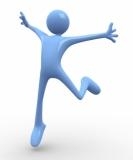 Corte Madera, CA, December 13, 2010 --(
PR.com
)-- Gary Douglas, bestselling Author of The Place and Founder of Access Consciousness, presents his radically different approach to solving body problems of all kinds, "Right Body for You," Live streamed on the Web or Live in Marin, CA, January 28-30.
Douglas has a unique solution to knowing what will work for your body. This solution is simple... "ask your own body."
Clients of Douglas' have used his methods to decrease their bodies by 5 or more dress sizes. Others have used them to cure diseases ranging from multiple forms of cancer, eating disorders, fibromyalgia to IBS.
Douglas' approach is based on using your own body to identify exactly what your body needs—independent of the latest fad diets or nutritional advice. Although we may all wish we could look like Kate Moss, there is no universally "right body," says Douglas.
"If you change how you look at things, the things you look at change. Our point of view creates our reality. If you could change your point of view about your body, might that change anything? Or could it possibly change everything? What if everything you knew was possible in healing bodies was really possible? It might just surprise you." - Glenna Rice MPT, Owner of Access Physical Therapy, http://www.glennarice.com
What one participant has said about Right Body For You.
"An appreciation for my body.
A difference in what I eat.
A difference in the way food tastes.
A closer connection with my body.
A change in appetite and cravings for food.
A loss in weight and change in size.
Fun with my body—something I never thought was possible.
It's an awesome class. I wish I would have done it earlier!" - Susan, New Zealand.
The Seminar will be at the Corte Madera/Best Western Inn in Corte Madera, just 20 minutes north of San Francisco over the Golden Gate Bridge. It consists of an evening (Jan 28th), 7-10 p.m. on Friday, with the more intensive class continuing all day Saturday and Sunday (Jan 29th-30th). Registration for the weekend class will include the evening class on Friday at the price of $750, or the Friday evening class can be attended on its own for only $150, before committing to the weekend. To register and for more information go to:
http://www.accessconsciousness.com/class_details.asp?cid=9883
or for Live streaming registration go to:
http://www.accessconsciousness.com/class_details.asp?cid=10886
###