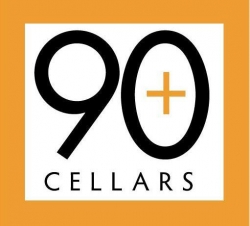 Boston, MA, December 20, 2010 --(
PR.com
)-- Ninety+ Cellars Receives Investment from Harpoon Brewery
Latitude Beverage Company, owner of Ninety+ Cellars, is proud to announce its latest investment from the Boston-based Harpoon Brewery. Founded in 1986 by Dan Kenary and Rich Doyle, Harpoon has become a leader in American craft beer due to their shared passion for beer and desire for better choices. Ninety+ Cellars launched by Kevin Mehra and Brett Vankoski has developed into a 20,000 case brand in Massachusetts and a 40,000 case brand nationally in just 18 months. Just as Harpoon was a pioneer in craft beer, Ninety+ Cellars is changing the face of the New England wine market.
"Ninety+ Cellars resonates with customers because we can offer a fine wine at a great price," says Brett Vankoski. "Our unique purchasing and distribution model enables us to provide premium wine from world renowned vineyards typically for $5-$20 less per bottle."
"As a young company, we are fortunate to have Harpoon's management team as advisors," says Kevin Mehra, President of Latitude Beverage. "I admire them for all they have accomplished. They have built an enduring brand by sticking to their core principle of providing a high quality product while also playing a positive role in the community."
"Given our experience in the beverage business, we see strong potential in Ninety+ Cellars," says Dan Kenary, President of Harpoon. "Simply put, a $35 Oregon Pinot Noir for $17 is a pretty strong value proposition in the mind of today's value oriented consumer."
Latitude Beverage Company purchases the oversupply of ultra-premium finished wines that have a pedigree of accolades and in return sells them to customers at a fraction of the original price under the Ninety+ Cellars label. Ninety+ Cellars offers savvy wine consumers the luxury of purchasing world-class wine at a price that's typically less than $15 per bottle. The company avoids the traditional overhead required to produce, market and sell wine and passes these cost savings onto both the retailers and consumers.
Since its inceptions in August of 2009, Ninety+ Cellars is now currently distributed in 12 states MA, ME, VT, NY, NJ, CT, NC, TX, CA, MI, NH and MD with further expansion planned in 2011. To find a Ninety+ Cellars retailer near you, go to
www.ninetypluscellars.com
. Additionally, through this site, the company supports Internet sales where local laws allow.
###