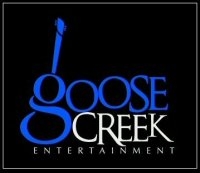 Purcellville, VA, January 18, 2011 --(
PR.com
)-- Loudoun County media company Goose Creek Music and Entertainment has been nominated for Washington Area Record Company of the Year, and its releases for Billy Coulter and Jimmy Gaudreau were nominated for Best Roots Rock Recording and Best Bluegrass Recording respectively by the Washington Area Music Association (WAMA). Additionally, its music video of David Kitchen's "Go Back Out" has been nominated for Best Video. The winners of the Washington Area Music Awards (Wammies) will be announced at the WAMA annual awards show on February 20 at the State Theatre in Falls Church, Virginia.
WAMA is a non-profit organization of music industry professionals committed to raising the profile of the region's diverse music community. WAMA's main goal is to promote Washington area music in general and to achieve national recognition of the region as an important center for live and recorded music. Just as the nation's capital is comprised of a rich cross section of cultures, WAMA's membership embraces all musical styles from classical, bluegrass, go-go, R&B, and reggae, to rock, jazz and folk. The annual Wammie awards recognize significant career achievements by area musicians and industry professionals.
Goose Creek Music is owned by local musicians and producers Mike Pugh and Stuart Martin, and produces live concert recordings, studio recordings, and a music television show aired on local Comcast channels in Loudoun, Stafford, and parts of Prince William and Fairfax counties. Goose Creek Music specializes in distribution through online outlets including iTunes, Amazon.com, and CD Baby, but also sells physical CD's through brick and mortar stores like Best Buy.
Goose Creek Music president Mike Pugh said, "After a couple of years developing the company and the concept, we began releasing recordings with greater frequency in 2010, and it's exciting to see that we're starting to get traction. We've had a lot of support from the local arts community, particularly Jeff Stern at the Franklin Park Performing Arts Center."
Pugh has worked in the telecommunications industry for 25 years while also performing regularly as a musician and bandleader, and founded the company when he saw the worlds of music publishing and global networking converging. Stuart Martin joined the firm as a managing partner in 2010, adding his own experience as a musician and recording engineer to the mix. Martin is a degreed electrical engineer with experience recording audio for NPR and the Pacifica Network, and is the owner and operator of Stonebridge Studios in Leesburg, Virginia.
Established in 2008, Purcellville-based Goose Creek Music and Entertainment was founded by president Mike Pugh. Goose Creek creates and publishes music-related media, combining modern audio production techniques and new-media distribution to produce audio and video recordings. Musicians from Baltimore, Washington DC., and Northern Virginia participate in informal taping sessions, studio recordings, and live music events. Goose Creek broadcasts its published works on Comcast local television and through Facebook, YouTube, podcasts and high-resolution webcasts. For more information about Goose Creek Music, call 540.751.1395 or visit
Goose Creek Music
.
###