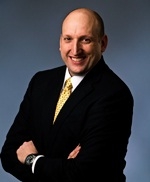 Ithaca, NY, January 19, 2011 --(
PR.com
)-- Mitegen LLC ("Mitegen", the "Company), a provider of innovative consumables for X-ray diffraction, crystallography and protein crystallization to academic, pharmaceutical, industrial and government researchers around the world, announced today that Robert Newman has been appointed to the role of chief executive officer (CEO). Newman will be responsible for sustaining and enhancing Mitegen's rapid growth and for growing the company's profitability.
Newman has spent his 23 year career in a broad range of world-leading high-tech B2B businesses, and has managed global R&D and customer support operations with up to $12M in annual revenue. He most recently served as COO of AeroFarms LLC, a start-up company providing capital equipment for controlled environment agriculture. He previously served as Business Manager of Service and Customer Support at Mettler Toledo Hi-Speed, North America's leading manufacturer of checkweighers and integrated product inspection solutions, and as Vice President of Customer Support and Implementation at Moldflow Corp., the global leader in CAE for polymer processing, hot runner controllers, and related injection molding and production monitoring equipment.
Robert Thorne, Chairman and CTO of Mitegen, says "I am absolutely delighted to have someone of Robert's breadth of technical experience (in injection molding, mechanical systems design and computer modeling), managerial experience and bottom-line business success joining our team. He brings a very broad skill set and an intense focus on excellence in customer support that will enhance our ability to meet the evolving needs of our customers."
"Mitegen has developed an outstanding line of consumables and accessories for the protein and small molecule crystallography and X-ray diffraction markets. As a result, Mitegen is quickly establishing itself as the provider of choice with the very best tools for scientists and researchers, as demonstrated by excellent sales growth, strong customer support, and extremely high customer retention. I am very pleased to take the helm at Mitegen to ensure the tradition of providing the best solutions to customers is augmented by improved operational efficiency and accelerated new product development," said Newman.
Newman has a unique and outstanding track record of delivering organization development and significant growth at industry-leading providers of technology, capital equipment, consumables, and support services. He has successfully managed the integration of teams following four acquisitions, and performed a very successful business turn around. Newman has repeatedly shown his ability to adapt quickly to different technologies and markets, and dramatically improve team performance. He will ensure that Mitegen's customers continue to enjoy the innovative solutions and excellent support that is quickly making Mitegen the supplier of choice for scientists and lab managers worldwide.
About Mitegen
Mitegen designs, manufactures and distributes products for crystallization, crystallography and X-ray diffraction of proteins, viruses and small molecule/inorganic compounds, and for manipulation and measurement of small samples in cell biology, histology, clinical diagnostics, entomology, archaeology, art restoration and geology. Our customers include academic, medical, pharmaceutical, government and industrial laboratories in more than 40 countries.
Founded in 2004, Mitegen is based in Ithaca, NY. More information can be found at
www.mitegen.com
.
###