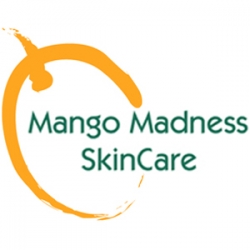 West Palm Beach, FL, February 09, 2011 --(
PR.com
)-- Anti-aging product retailer Mango Madness Skin Care has opened its newest anti-aging skin care product store in the CityPlace shopping center in West Palm Beach, Fla.
Mango Madness Skin Care is a south Florida based retailer that caters primarily to the anti-aging skin care needs of baby boomer aged women. In addition to its skin care line, the company offers a broad assortment of tropical bath and body items.
"As a licensed esthetician, I was surprised by the ingredients in most department store products," explained Laura Myers, President of Mango Madness Skin Care. "Their multi-million dollar advertising campaigns seemed to promise a lot, but if you look at the ingredients for most of these products, they fall short of the price you are paying at the register," she added.
The colorful CityPlace store offers natural body treats that include handmade Hawaiian soaps, whipped body souffles, bubblebath cupcakes, bath bomb fizzies, body butters, and "crazy crazy bubble bars" that come in scents such as mango margarita, mojito cocktail, Tahitian waterfall and papaya love. The store also carries its own line of medical-grade, fragrance- and paraben-free anti-aging products, featuring some of the most effective skin care items available without a prescription. Peptide 6™ is one of the best sellers as a wrinkle cream, day cream, night cream, under-eye cream, moisturizer and neck cream all in one. To round out these products, Mango Madness Skin Care offers makeup and in-store makeovers. For more information about
anti-aging skin care products, visit MangoMadnessSkinCare.com
.
Mango Madness Skin Care devotes its resources to potent and effective concentrations of scientifically advanced ingredients instead of elaborate advertisements and excessive packaging.
CityPlace is a open-air, mixed-use center featuring Italian-inspired architecture and a rich variety of destination shopping, dining and entertainment establishments. It offers more than 55 retailers and more than 25 dining options and is open every day.
###