Razzlechip Solutions Ltd Introduces Electronic Bug Sweeps: TSCM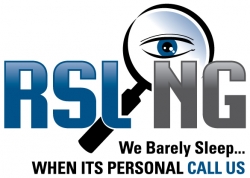 Abuja, Nigeria, March 15, 2011 --(
PR.com
)-- Razzlechip Solutions Ltd (RSL NG), a corporate and domestic investigations firm, with offices in Abuja and Lagos, announces the addition of an Electronic Countermeasures (debugging) team to the company. Mr. Akapo states that he has been spending a lot of time explaining the facts relating to eavesdropping to people inquiring about their eavesdropping detection, or "TSCM" (technical surveillance countermeasures) services.
Mr. Akapo explains that the most realistic eavesdropping threat for most people comes not from the government, but from people they know, or business competitors. "In fact, the risk these days is greater than ever with the advent of the plain old mobile phones." As a private investigator in Nigeria, one would expect that they would find fewer eavesdropping devices than in more cosmopolitan areas like L.A. or N.Y., but this is not the case. Their firm performs TSCM sweeps (technical surveillance countermeasures or bug sweeps) across the country, and the incidence of electronic espionage is no less here than elsewhere.
RSL NG utilizes the latest in technology, the premier debugging unit that is used by the nation's leading TSCM firms and government agencies. RSL NG performs technical countermeasure surveys for clients on a national and international basis. The TSCM teams can travel to meet its corporate clients' demands.
TSCM sweeps can conserve time and are often combined with posting security staff at the secured site so that the site can remain secured after the sweep. With industrial espionage on the rise and the increased use of IP phones the need for "secure communications" has never been greater. RSL NG can provide the latest in debugging and provide our clients with a clean environment to conduct confidential meetings and discussions.
The Nigerian investigator goes on to explain that "60 percent of all eavesdropping devices found these days are cell phone bugs. Many of these bugs are basic cell phones that have been adapted to answer silently and automatically when called. Some are disguised by having been built into ordinary household or office items, like clocks and lamps." Although highly illegal, a lot of people have been buying them from overseas suppliers at great risk of being arrested.
Cell phone bugs are extremely difficult to find unless they have been activated. Mr. Akapo continues, "Most PIs don't have the proper equipment to find them, and you can't buy an off-the-shelf device to detect them. Our firm is the only one staffed with investigators in Nigeria who have the proper equipment and training to find a cell phone bug that is not activated, or receiving a call." Due to the level of skill and the complex, expensive and rare equipment required to detect a cell phone bug, Razzlechip Solutions Ltd has found its services have been in high demand, even outside of Nigeria.
Those who believe their privacy has been compromised can contact them today. RSL NG utilizes state-of-the-art equipment to detect wiretaps, bugs, RF signals, electronic currents outside one's home, office, and/or vehicle. They are trained to locate wiretapping equipment and with their advanced wiretapping and tracing equipment, one can once again be secure in one's home, office, or vehicle. Call (234) 81 3837-5887 or (234) 80 5255-4411 for a free, confidential and discreet quote today for a bug sweep of a home, office, and/or vehicle. Emergency services available.
In addition, Razzlechip Solutions LTD (RSL NG) offers clients a host of benefits when they choose any of their Investigation Services:
• Provides efficient and affordable investigations
• Guarantees privacy on all client investigations
• Utilizes State-of-the-art equipment and a legal approach to guarantee great results
• Provides personable and hands-on investigative service
###
Contact
Razzlechip Solutions Ltd
Kode Akapo
(234) 81 38375887
www.rslng.com

Contact