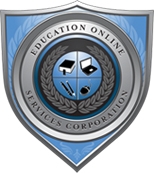 New York, NY, March 23, 2011 --(
PR.com
)-- In a response to the recent announcement by Morris Brown College President, Dr. Stanley Pritchett, that "We are now an applicant school in the accreditation process. Once we meet all 11 standards, we can become a candidate school. That means students who attend would again be eligible to receive financial aid." Education Online Services Corporation issued a statement saluting the progress that Morris Brown College continues to make.
"This marks a significant, positive, transformational turning point for Morris Brown College," emphasized Dr. Benjamin F. Chavis Jr., President of Education Online Services Corporation. "Its reapplication for accreditation with the Southern Association of Colleges and Schools (SACS) is a very important milestone. Morris Brown College is our Educational Partner and we mutually note the positive news that of the 38 students that will graduate in May 2011, 15 students will receive their college degrees as result of completing their academic studies through the Morris Brown College online degree program."
"It comes as no surprise that Dr. Pritchett and his team have done what they said they were going to do. This moment is a major step in the resurgence of Morris Brown College and now we can turn our attention to growing its campus and online presence," stated Ezell Brown, Chairman and CEO of Education Online Services Corporation. "There are hundreds of prospective students that have shown interest in Morris Brown College's online degree program. Now that Morris Brown is on track to reaccreditation, we are preparing for tremendous increases in its online degree program enrollments. We commend Dr. Pritchett and his team for their commitment to this historic institution," added Brown.
In an interview with Tom Joyner's BlackAmericaWeb.com, Dr. Pritchett affirmed, "We have not missed a year having a graduating class... People like to cheer the underdog, especially when they see that you are making progress." It was reported also in BlackAmericaWeb.com in an article entitled, "Morris Brown College Back from the Brink," that "Currently, 68 students are enrolled, and the college is looking to recruit 100 new students to begin classes in the fall. Those numbers will increase once the school is considered a candidate for accreditation."
Prospective students can apply online at
www.morrisbrown.edu/omlwebform
or call 1-866-829-3363
About Morris Brown College
Morris Brown College is one of America's most prestigious Historical Black Colleges. Founded in 1881, it offers prospective student a full-time faculty of 88% doctorates and a part-time faculty of 50% doctorates as well as a unique supportive family environment to students desiring to further their education. Morris Brown College Online offers the Bachelor of Arts degree in Organizational Management and Leadership - OML. For more information visit: www.morrisbrown.edu
About Education Online Services Corporation (EOServe Corp)
Education Online Services Corporation assists colleges and universities with the development and deployment of full service online degree programs, implement recruitment and enrollment marketing plans, and support students with securing financial aid as well as retention services. We work with each college or university individually and customize our flexible solutions platform to meet the requirements of each and their unique challenges as well as online education objectives. For more information visit:
www.EducationOnlineServices.com
###