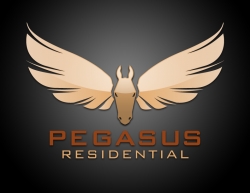 Alpharetta, GA, April 04, 2011 --(
PR.com
)-- A new look, enhanced services, cutting-edge programs – Pegasus Residential embraces change resulting in becoming one of the fastest growing multifamily operators in the nation.
In January of 2010, the principals of Pegasus Residential discovered that they had won a contest, awarding a $100K Extreme Corporate Makeover compliments of Discover True North (DTN), (an agency that provides consulting, training and web design services) and a host of other, well-respected alliance partners. The contest was created to recognize and reward a company within the multifamily industry that had created or sustained a positive work culture in tough economic times. An advisory committee made up of twenty industry experts had the opportunity to cast his or her vote for a trio of semi-finalists, with Pegasus emerging as the winner.
Deb Bronson-McGrath (CEO of DTN) notes, "As we worked with Pegasus on creating a brand that mirrored their strengths internally and externally – we discovered leaders at the helm and associates throughout the Pegasus work culture that truly understood (and consistently delivered) 'referral-worthy' service. Naturally, referrals from happy customers have followed – so it doesn't surprise me that they have become one of the nation's fastest growing 3rd party management firms in a short period of time."
In addition to the branding and performance improvement consultation services provided by DTN, Pegasus Residential embraced a variety of dynamic services from DTN's alliance partners including a revolutionized social media program provided by Brent Williams (Founder of Multifamily Insiders), strategic planning services (a customer satisfaction benchmarking consultation from industry experts at SatisFacts Research, LLC), and training services (online training courses from the industry's leading provider of web-based education) from Grace Hill.
Chris Lawrence, Vice-President-South East and Principal of Pegasus Residential shares, "Pegasus was incredibly honored to be selected by DTN, and its alliance partners, as the winner of the $100k Extreme Corporate Makeover in 2010! Our experience has been nothing short of amazing. Watching our vision for Pegasus be embraced, and in many ways redefined, over the last year by so many talented individuals has been a truly unique and rewarding experience. We want to thank each alliance partner for their contribution and are excited to be continuing our relationship into 2012 with DTN, and many of its partners, as a direct result of this superb experience!"
About Pegasus Residential: Despite turbulent economic conditions, Pegasus Residential was launched in January 2009 by its principals Lindy Ware, Chris Lawrence and Debbie Conley with a bold vision of revolutionizing third party management. Integrating their unique strengths and rich experience, Lindy, Chris and Debbie began to create a truly unique work culture that was inviting to high-achievers and structured their responsibilities so that they could lead their team of overachievers in a truly "hands-on" fashion. Specializing in luxury-level management in a variety of markets, Pegasus Residential employs multifamily experts that deliver high-yield results with incomparable results. Success is (literally) determined by referrals.
About Discover True North: Discover True North, LLC provides branding and performance improvement consultation, training services and web design solutions. Passionate about helping organizations create systematic change that improves customer satisfaction - Discover True North is known for delivering high-caliber results while helping companies move beyond average to extraordinary.
Media Contact: Chris Lawrence
Principal and Vice- President South-East
Pegasus Residential
Tel: 678-916-3909
Email: CAL@PegasusResidential.com
Deb Bronson-McGrath
Chief Executive Officer
Discover True North, LLC
Tel: (888) 878-6674
Email: Deb@DiscoverTrueNorth.com
###