Red Flush and Casino La Vida Launch New VIP Program, Club Red VIP
The scene is set of a star studded affair as Red Flush and Casino La Vida unveil new VIP program.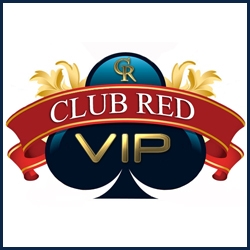 Johannesburg, South Africa, April 07, 2011 --(
PR.com
)-- Red Flush and Casino La Vida, two prominent online casinos, have this week unveiled a brand new VIP program, namely, Club Red VIP. Designed to give high profile players a taste of prosperity, the new VIP program effectively demonstrates the attentive qualities of Red Flush and Casino La Vida by establishing a platform from which to host a plethora of exclusive services.
The highly anticipated new VIP program was launched on 3 April 2011, much to the delight of Red Flush and Casino La Vida staff. According to Mandy Barrington, Casino La Vida promotions manager, "The launch of Club Red VIP demonstrates our commitment to our loyal players, and we'll continue to re-evaluate our service offering to attend to their every need."
The VIP program, which is only accessible by special invitation or by achieving Platinum or Diamond status through the loyalty program at Red Flush or Casino La Vida, embodies both new and old features. Most prominent amongst these is the dedicated VIP host to attend to player needs, cash-back incentives, free withdrawals and exclusive VIP promotions.
Asked what makes the new VIP program different to the previous, Barrington replied, "The new VIP website has a special VIP section which members can log in to and access special features such as up to the minute bonus offers and more."
In addition to the above is the soon to be launched personalized desktop communication software. Once rolled out, VIP members will be able to download the software and receive instant updates, special bonuses and invites to special events directly to their desktop.
"The new VIP program makes it much more rewarding to become a VIP," added Barrington, "and is ready to exceed the expectations of our VIP players."
Red Flush and Casino La Vida players can find out more about the new VIP program by visiting the
Club Red VIP
website.
###
Contact
Stargaze Media on behalf of Red Flush and Casino La Vida
Sean Deville
0027118095333
www.clubredvip.com

Contact