Cavan Announces New President, CEO, and Director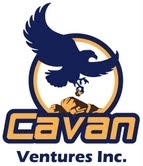 Vancouver, Canada, April 14, 2011 --(
PR.com
)-- Cavan Ventures Inc. (TSX.V-CVN), (the "Company") is pleased to announce the appointment of Mr. Andrew Mah as President, Chief Executive Officer and Director of the Company effective April 13, 2011. Mr. Mah has 20+ years of experience in financial management and operations; mergers and acquisitions, debt financings, initial public offerings, and restructuring/turnaround. Mr. Mah also has a wealth of experience and contacts in the capital markets, domestic and abroad.
Mr. Ming Chiang will continue to serve as a Director and will now add the role of Chairman to his duties.
On behalf of the Board of Directors:
"Ming Chiang"
Ming Chiang, Chairman & Director
(604)763 7748 (cell) or (604)288 2756
ming@cavanventures.com
or
Patrick Brandreth
Director, Corporate communication: (604) 809 3527
patrick@cavanventures.com
For further information please visit our website at www.cavanventures.com
This news release contains certain forward-looking statements that reflect the current views and/or expectations of Cavan with respect to its performance, business and future events. Such statements are subject to a number of risks, uncertainties and assumptions. Actual results and events may vary significantly. Neither the TSX Venture Exchange nor its Regulation Services Provider (as that term is defined in the policies of the TSX Venture Exchange) accepts responsibility for the adequacy or accuracy of this release.
###
Contact
Cavan Ventures Inc
Monty Ritchings
(604) 288-2756
www.cavanventures.com

Contact