Leading Bankruptcy and Litigation Lawyers Launch Neal Wolf and Associates LLC in Chicago and San Francisco to Better Serve Changing Demand in Business Reorganization
As "mega" and "super mega" bankruptcies show a marked decline, the face of bankruptcy and business reorganization is changing toward the middle market. That business segment calls for law firms that are more flexible from the standpoint of legal fees. Bankruptcy attorney Neal Wolf, a veteran of some of the largest law firms in the world, has opened a new firm to meet these evolving business needs.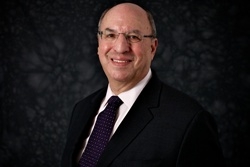 Chicago, IL, April 22, 2011 --(
PR.com
)-- Recognized bankruptcy and litigation legal expert Neal L. Wolf announced the creation of Neal Wolf & Associates, LLC, a law firm dedicated to serving the changing needs of businesses as they navigate reorganization, bankruptcy and insolvency, and litigate commercial cases. The firm serves its domestic and international clients through offices in Chicago and San Francisco. Among others, Wolf brought to the new enterprise Jerry Munitz, a leader in U.S. bankruptcy law for five decades.
"The face of bankruptcy and business reorganization is changing, both on the client and counsel side," said Wolf, a recognized national bankruptcy attorney and litigator. "There thankfully are few GMs, Lehmans or Tribunes left, in that the very large firms that were going to go through Chapter 11 have done it. The future is in the middle market, and that business segment calls for law firms that are more flexible from the standpoint of legal fees."
The size and kind of businesses seeking restructuring assistance is changing dramatically. Total Chapter 11 business bankruptcies decreased 14 percent from 2009 to 2010, though there were still nearly 12,000 filed, according to the United States Courts. In contrast, while in 2009 there were 45 "mega" bankruptcies – $100 million or more in debt or more than 1,000 creditors – that number dropped to 15 in 2010, according to the American Bankruptcy Insitute. So called "super-mega" cases decreased even more: The New York Times reported only one company with more than $10 billion in assets filed for bankruptcy in 2010, compared to 14 the year before.
"The multi-year Chapter 11 case has been replaced by the quick sale of assets requiring the immediate and dedicated services of counsel," said Munitz. "Financially distressed companies and other parties to a bankruptcy case are disadvantaged using large law firms because of institutional conflicts of interests and daunting fee structures."
Wolf and Munitz are veterans of such firms as Dewey & LeBoeuf, Winston & Strawn and Orrick, Herrington & Sutcliffe, and are joined by legal talent from other leading global firms. Most recently, Wolf was a partner at Butler Rubin Saltarelli & Boyd, where Munitz was of counsel.
Representing some of the most high-profile corporations in the world, they successfully guided both creditors and debtors through some of the largest and most complex bankruptcies in U.S. history, including Bally Total Fitness, Conseco, Federated Department Stores (now Macy's), Halo Industries, Hartmarx Corporation, Outboard Marine Corp., United Airlines, Inc. and VMS Realty. The firm's proficiency extends to debtors, unsecured creditors' committees, secured lenders, purchasers of distressed assets and companies, out of court restructurings and complex litigation.
By moving away from larger law firms, clients can benefit from the same level of experience at much lower fees, coupled with much more accommodating billing arrangements and a lack of conflicts of interest with institutional lenders. The combined reorganization and litigation savvy of Neal Wolf & Associates further helps clients streamline representation structure and legal expenses.
"We serve as unrelenting champions for clients as they face trying times," said Wolf. "Our expertise and structure gives clients access to unparalleled judgment, drive and integrity at unrivaled costs."
The firm opened its doors with a significant number of active clients, including the Official Committee of Unsecured Creditors in the Fairview Ministries Chapter 11 cases, the Liquidating Trust for Fairchild Corporation and its affiliates, Timco Worldwide, and one of the world's largest privately held shopping center developers.
Clients praise Neal Wolf's judgment and responsiveness in serving their legal and business needs.
"We had a clear business strategy to negotiate the crisis and Neal Wolf's integrity and insight were pivotal in helping us maximize results for all stakeholders," said HALO Branded Solutions CEO Marc Simon, an attorney and CPA who successfully guided his company through the Chapter 11 process and subsequent acquisitions. "He is widely respected for his practicality and calm competency by lawyers, consultants, lenders and judges alike, which is an invaluable asset in any restructuring process."
Donald Miller, Chief Restructuring Officer of The Fairchild Corporation, said, "Neal is dogged and determined, but as a client we took special notice of his acumen and economy in steering us through a very complex bankruptcy quickly, and successfully."
Other leading attorneys joining the firm include Dean C. Gramlich, formerly of Winston & Strawn and Dewey & LeBoeuf; Jordan Litwin, formerly of Skaden, Arps, Slate, Meagher & Flom and Latham & Watkins; and Jacob Lenzke, formerly of K&L Gates.
For more information on Neal Wolf & Associates, please call 312-228-4990 or visit www.nealwolfandassociates.com.
###
Contact
Neal Wolf and Associates LLC
Laurent Pernot
773-865-5381
www.platformpublicaffairs.com

Contact