Hermandad de la Costa at Bergdorf Goodman, NYC
New York Retail Debut - Hermandad de la Costa at Bergdorf Goodman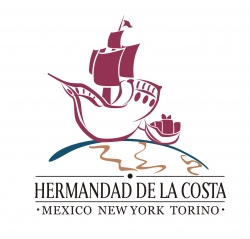 New York, NY, March 13, 2007 --(
PR.com
)-- The Italian company, Amoretti Brothers, known for their 'Hermandad de la Costa' division of high-end designer home furnishings hand-selected from all over the globe, will soon be available in Bergdorf Goodman, NYC, Spring Collection.
The pieces selected by Bergdorf come from our beautiful collection of chargers, featuring the "Flower Charger," a totally-handmade copper design with flower decorations painted in gold. Bergdorf`s special design is an exclusive. This is Hermandad's retail debut in New York City.
Their history: Four years ago, a distinguished Italian family visited Mexico. Immediately drawn to its plethora of undiscovered treasures from handcrafted pottery to jewelry, they relocated permanently.
The home furnishing products line of the now-established Mexican company, Hermandad de la Costa, are each carefully selected by its founder, Anna Togati, a refined, Italian businesswoman highly experienced in the giftware sector. In 2006, they entered the US market via the New York Int'l Gift Fair, the Frankfurt-Messe Tendence 2006 and in Milan at Macef 2007. "One of the most precious pieces of our collection is, without doubt, the Changing Copper Collection.' Thanks to a particular and completely hand turned work by fire, these copper vases change color within silver and golden hues," Anna Togati said. "They are incredible!"
Hermandad de la Costa`s presents hand-hewn copper vases and cookware collections, refined ceramics vases and dishware, pure silver and Opal jewelry, dreamy wood figures and straw decoration, are many other items. Currently, the company offers more than 120 items, each available in varying quantities (min. 20, max. 2,000). Even buyers familiar with hand-crafted, luxury product can expect to find many riches previously undiscovered.
In 2006 they announced the opening of the official N.Y.-based distribution company, Amoretti Brothers, and opened a showroom at 580 Broadway, NYC. On January 2007 they opened a showroom in Torino, Italy. Hermandad de la Costa will also exhibit in Florence, International Handicrafts fair, April 14-22th, 2007. Product can also be viewed by appointment at Hermandad's showrooms location: 580 Broadway, Suite 403, NYC or at Via Principe Tommaso 14- Torino, Italy.
###
Contact
Amoretti Brothers, Inc.
Andrea Amoretti
212-966-8770
www.hermandadcosta.com
Amoretti Brothers is the official Hermandad de la Costa's PR and Distributor.

Contact