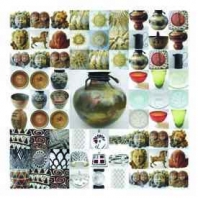 Amoretti Brothers offers exquisite home furnishing, giftware, home decoration and accessories.
All our products are 100% handmade.
Amoretti Brothers takes great pride in bringing you goods that marry simplicity with luxury and which allow the skill of the artisan to transcend its roots and express the universal.

Each item we offer is an interpretation of an ancient tradition, where extravagance is tempered by the essential and the essential is elevated to the status of icon.
Our mission is to provide you with a selection of objects expressing these perfect contrasts, combining elegance and quality with a sense of timeless authenticity.

www.amorettibrothers.com
Status

Private Company

Founded

2006
Company History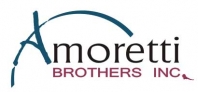 In 2002, a distinguished Italian family visited Mexico. Immediately drawn to its plethora of undiscovered treasures from handcrafted pottery to jewelry, they relocated permanently.
The home furnishing products line of the now-established Mexican company, Hermandad de la Costa, are each carefully selected by its founder, Anna Togati, a refined, Italian businesswoman highly experienced in the giftware sector. Attracted by what she calls "Mexican sensations," the product range has expanded each year, as she drew together her family of sons to run a full service business.
In 2006, they presented their product offering via the New York Int'l Gift Fair, and the Frankfurt Tendence 2006 in Germany,
In 2006 they announce the opening of the official N.Y.-based distribution company, AMORETTI BROTHERS.
One of the most precious Collection of the 2007 is, the 'Change Copper Collection': home accents which change color within silver and golden hues thanks to a particular and completely hand turned work by fire, or the artistic ceramics by Manuel Morales, one of the most important and talented cermics artist in Mexico.
On January 2007 Hermandad de la Costa introduced its new line at the Milan-MACEF 2007, in Italy.
On late 2007 AMORETTI BROTHERS became the main brand of the group.

Though different in numerous ways, the product line has a unified aesthetic. They stir universal appreciation for rarity, beauty, and value within the handmade giftware market.

Amoretti Borhters`s philosophy is giving a lot of attention to detail and perfect craftsmanship, to fulfil a basic need of man: his desire for individuality, honesty and harmony in his own environment. High-quality furniture which radiates emotions and sensuality, unusual interior scenarios and exclusive accessories facilitate a completely new form of wellbeing and the identification with the home.

Thanks to a century tradition and experience of mexican craftmen in the combination of valuable materials with european design, AMORETTI BROTHERS is willing to make a strong influence on today's living worlds with its "Crossover", "Between the Artcrafts" and "Manufacturing around the World".