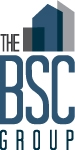 Chicago, IL, July 13, 2011 --(
PR.com
)-- The BSC Group, LLC, a leading commercial real estate financing advisor and provider of debt and equity capital solutions, announced its midyear update for 2011.
"We are very pleased with the firm's performance and the level of activity in the market through the first half of 2011," says Devin Huber, a BSC Group Principal. "We have originated over $75 million in total transaction volume, including $58 million in debt and equity capital to support these deals. We have also expanded our team and our office space during this time period to ensure that we are well positioned to meet the future demands of our client base."
With the dramatic upheaval in the financial industry during the past three years, The BSC Group has expanded its reach in the loan workout and distressed asset arena, while remaining committed to assisting clients obtain the best possible terms for their financing transactions. By keeping the focus on its clients' needs, the firm was able to recognize the demand in the marketplace and capitalize on its extensive network of lender and client relationships to identify distressed asset opportunities, including note acquisitions and recapitalization transactions.
"The recapitalization of distressed transactions has been a primary focus of our business over the past several years," says Shawn Hill, a BSC Group Principal. "With the return of the capital markets, as well as the new changes to SBA lending guidelines, we are excited to find that the debt and equity capital necessary to bring these transactions to fruition is now readily available in the marketplace."
"We are particularly encouraged by the reemergence and level of activity in the CMBS markets," says Huber. "The second half of 2011 is looking very promising given we currently have a pipeline of more than $80 million in CMBS loans under application at fantastic rates and terms."
The BSC Group also closed its first SBA 7a transaction in the second quarter of 2011, and has an active pipeline of smaller borrowers looking to access SBA loans. The variable rate acquisition loan allowed a first time owner to purchase a self-storage facility in a tertiary market and demonstrates the BSC Groups' continued commitment to work with borrowers of all types.
About The BSC Group
The BSC Group, LLC was formed in 2009 and offers financial and loan advisory, mortgage brokerage and loan workout solutions to commercial real estate property owners and investors, with a special emphasis on the self-storage market. Through its capital source network, The BSC Group provides clients with access to debt and equity financing for commercial real estate investments nationwide. For more information visit
www.thebscgroup.com
.
###