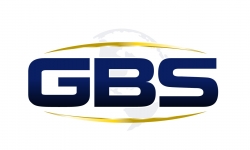 Springfield, MO, July 18, 2011 --(
PR.com
)-- Group Benefit Services (GBS), the region's leading Third Party Administrator (TPA), debuts its "Employer Benefit Plan (EBP) Consolidation Program." The program will provide enormous savings of money and liability to employers all over the US.
The "EBP Consolidation Program" designed by James M. Deren, President of GBS, was developed to effectively streamline all major lines of employers existing insurance benefits offered to employees.
Many small to mid sized employers' are exposed to unnecessary liability and tedious paperwork when administering multiple lines of their employee benefit program in this era of intense government legislation, said Mr. Deren. This program will give employers the ability to compete with much larger employers' benefit offerings and keep the liability and paperwork of these programs to an absolute minimum
"Many employers struggle to keep up with multiple billings and the endless enrollment forms associated with the different insurance carrier based programs such as medical, dental, vision, life, and disability," said Deren. "The EBP Consolidation program consolidates all lines of coverage down to just 1 or 2 forms saving time, expense, and liability."
Mr. Deren went on to say that early results of the employers that has implemented this program has revealed that the program has freed up valuable Human Resource Department time and expense which has yielded excellent returns for the employer.
Group Benefit Services, Inc. (GBS) is an insurance technology corporation headquartered in Springfield, Missouri. GBS provides employer based services which includes employee benefit consulting and claims administration, project based services that include inception and management of Association Group and Trust programs, and outsourcing services for the insurance industry. Web Address is located at
www.gbs-tpa.com
.
###