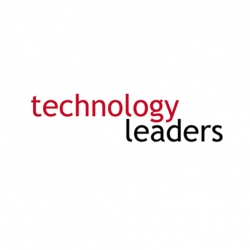 New York, NY, August 02, 2011 --(
PR.com
)-- Technology Leaders, the world's most experienced web analytics company (www.technologyleaders.com), announced today their partnership with Yahoo! Web Analytics (web.analytics.yahoo.com), a leading provider of web analytics tools for enterprises.
"We've been optimizing analytics tools for nearly ten years," said Andrew Edwards, a Founder of the Web Analytics Association and Managing Partner at Technology Leaders, "and when we saw what Yahoo! Web Analytics offered, we were amazed at its robust capabilities."
Yahoo! Web Analytics is a full-featured, free web analytics platform and is offered to customers only through its partner network. Technology Leaders will provide the opportunity for its customers to sign up for Yahoo! Web Analytics and will provide all analytics strategy, best-practices guidance, report analysis, KPI definition, report mapping, tag creation and delivery, QA and tool configuration as it currently provides to customers using other web analytics tools.
TK Kristiansen, Technology Leaders' VP of Customer Solutions, said "as compared with other no-fee offerings in the market, Yahoo! Web Analytics seems much more targeted at the enterprise. We believe it approaches and in some cases exceeds the capabilities of paid offerings in the market."
Edwards says the combination of a robust, no-cost platform plus the unmatched expertise of Technology Leaders offers customers a unique opportunity to gain significant, customized insight into site-user behavior patterns without coming out-of-pocket for a license fee.
Matt Lillig, Yahoo! Web Analytics Strategist, said "Andrew and Technology Leaders are pioneers in the web analytics space and we believe their expertise will make our tool an even more powerful marketing asset for customers who use Yahoo! Web Analytics with Technology Leaders."
About Technology Leaders
Technology Leaders was founded in 2002 and is 100% devoted to delivering marketing insight to enterprises with a combination of industry-leading web analytics tools plus deep business and technical expertise targeted at robust deployments. Managing Partner Edwards is a frequent contributor to on line marketing sites like iMediaConnection, Adotas and MediaPost on the subject of web analytics.
About Yahoo! Web Analytics
With Yahoo! Web Analytics, website visitors are now people, not clicks. Yahoo! has integrated its acquisition of IndexTools, a leading provider of web analytics software, with its own systems to provide a free full featured enterprise analytics solution which also now provides insight into the demographics and category interests of your website visitors. Powerful and flexible dashboards, segmentation tools, and campaign management features make it faster and easier for online marketers and website designers to learn about and align with each audience. For more information, visit web.analytics.yahoo.com.
Contact:
Luchy Edwards
Marketing Coordinator
Technology Leaders
230 Park Avenue, 10th floor
New York, NY 10169
main: (212) 808-3058
direct: (646) 524-7963
ledwards@technologyleaders.com
###