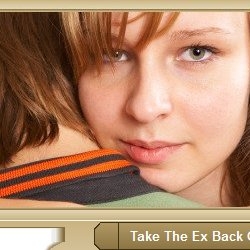 Bay Shore, NY, August 05, 2011 --(
PR.com
)-- Love Help Network is proud to announce the launch of their latest free guide to relationship repair:
How to Get Boyfriend Back
. The website includes over 40 pages of breakup advice, all geared toward women currently looking to get back together with an ex boyfriend or husband.
The website includes over 40+ pages of relationship advice, all targeted at fixing a broken relationship and putting broken-hearted visitors back together with an ex. The most commonly-asked questions regarding breaking up are covered, along with detailed, step-by-step explanations on how to get back together after an unwanted break.
Everything from the beginning stages of a breakup all the way to the last few days before reconciliation are covered. Visitors can identify how far along they are in the break up process and begin from there, or they can start at the beginning and cover the entire process of putting themselves back with an ex boyfriend.
"The site's best feature is the Does My Ex Boyfriend Still Love Me Quiz," explains Anthony Malibu, founder of Love Help Network. "The ex back quiz consists of 18 simple questions, and keeps a running score of how well you're doing while trying to get an ex boyfriend back. Your final score shows exactly where you currently stand with your ex boyfriend, and whether or not he may still have feelings for you. In the end, step-by-step recommendations are made based upon your answers."
How to Get Boyfriend Back covers many specific breakup situations, including fighting, jealousy, cheating, and what to do if an ex already started dating again. The site offers detailed advice on what to do for each scenario. Emphasis is placed on visitors to take a more proactive approach to their breakup, and the website shows them how to seize back control even in breakup situations where they feel powerless to do anything.
Visit http://www.howtogetboyfriendback.com, and learn the many different approaches that can be made to stop and reverse any breakup, as well as to fix a relationship currently headed down the wrong path.
###