Mango Madness Skin Care Announces Peptide 6™ Wrinkle Cream
Mango Madness Skin Care announces Peptide 6™ wrinkle cream to help reduce wrinkles by promoting the process of natural collagen production for smoother skin.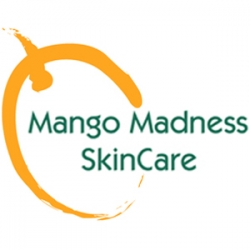 West Palm Beach, FL, August 16, 2011 --(
PR.com
)-- Anti-aging skin care product retailer Mango Madness Skin Care, Inc. has announced Peptide 6™ wrinkle cream, containing six potent peptides for the ultimate anti-aging
peptide wrinkle cream
.
As defined in skin care science, Peptides are short segments of amino acids that are formed when collagen breaks down. It is collagen that gives skin its structural firmness and provides the foundation for smooth, taut, younger looking skin. The presence of certain peptides resulting from the natural cycle of age-related collagen deterioration signal the skin that collagen has been lost and that more collagen needs to be produced naturally. Peptides are therefore the messengers of wrinkle repair for the body.
"The ingredients in our advanced peptide wrinkle cream, Peptide 6™, mimic the body's own collagen re-building process. When Peptide 6™ is regularly applied to your skin as part of a dedicated skin care regimen, it sends a message to the body that initiates the natural process of collagen production," explained Rob Morrison, spokesman for Mango Madness Skin Care. "This action by peptides has been clinically proven to help reduce wrinkles measurably," he added.
In addition to being formulated without parabens, Peptide 6™ contains no talc, phthalates, sulfates, formaldehyde, or other harmful ingredients. The company performs no animal testing and all ingredients are animal cruelty free.
Mango Madness Skin Care manufactures a complete line of paraben-free skin care products including hyaluronic acid moisturizers, retinol and peptide wrinkle creams, glycolic acid, amber based and microdermabrasion type exfoliators, a vitamin K based under eye cream, gentle skin cleansers, and a new full spectrum sunblock. The company recently opened its newest retail store at CityPlace in West Palm Beach, Fla.
###
Contact
Mango Madness Skin Care, Inc.
Gary Myers
561-369-5471
http://www.mangomadnessskincare.com/

Contact