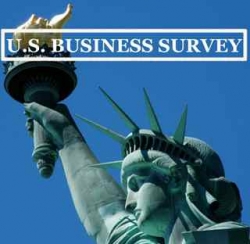 Las Vegas, NV, August 19, 2011 --(
PR.com
)--
www.usbusinesssurvey.com
- Las Vegas based Market Research Group U.S. Business Survey is offering their services completely free to all business owners in the United States. The company is launching an effort to assist struggling businesses affected by the recession.
U.S. Business Survey was created for the purpose of helping businesses gain access to information that may help their enterprises become more competitive. These market research professionals are volunteering their time to introduce companies to positive changes that can be made to their current business model. Additionally, the research by U.S. Business Survey will introduce business owners to strategies that have proven effective within their industry and geographic region.
To register for this free service, all business owners should visit the group's website, and complete the short web-based survey.
###