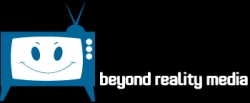 Los Angeles, CA, August 21, 2011 --(
PR.com
)-- Beyond Reality Media launches its digital online comic books. The company offers readers Free, new stories in the world of comics at
beyondrealitymedia.com
.
Rather than showcasing simple one page skits, Beyond Reality Media (BRM) provides complete on-going stories Free on a weekly basis.
Utilizing experienced international comic talent, BRM's team of creators working on the books include:
Christian Gossett (The Red Star, Electra: The Hand)
Darick Robertson (Transmetropolitan, The Boys)
JJ Kirby (Wildstorm comics)
Alan Robinson (IDW - Terminator Salvation, Harlan Ellison's Phoenix Without Ashes)
Richard Clark (Dark Horse, The Guild: Vork)
William Geradts (BRM producer)
Richard Fairgray (Blastosaurus)
Robert Rankin (UK fantasy author)
and more.
BRM is proud to present four all new books including: Attica, Warden, The Inspiration Duncans and Robert Rankin's Empires. They are also pleased to re-release Christian Gossett's The Red Star.
Beyond Reality Media will release New comic pages Monday through Friday. The schedule for their titles is as follows:
Attica – Fridays
What if the ancient world's bloodiest conqueror walked the modern world as its greatest prophet?
Warden - Mondays
What if the world's greatest superhero is actually something else entirely?
The Inspiration Duncans - Tuesdays
Patrick discovered the missing link…then killed it. He's REALLY sorry.
The Red Star - Wednesdays
One of the most celebrated graphic novel series of the decade is an epic mythology inspired by the art and history of the Soviet Union. (Reprints from issue one onwards)
Robert Rankin's Empires - Thursdays
A girl adventurer, a monkey butler, alien invaders and the darkest magic on Earth. The year is 1895 and the world is coming to an end.

They invite you to interview the creators, showcase the various books and be a part of something new and different launching into the digital landscape in 2011.
Join us on
facebook
and follow us on
twitter
to see behind the scenes images, art and designs as well as announcements before they hit the main site.
For additional information on: Beyond Reality Media Offers All New Free Online Comics, please contact Bill Geradts at
beyondrealitymedia.com
###