JuxtaBid.com Launch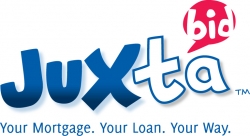 San Francisco, CA, September 16, 2011 --(
PR.com
)-- JuxtaBid.com is launching an exciting and fun forum for borrowers to access personal loans, mortgages and insurance at competitive rates.
Juxta Bid is an intermediary technology service between financial institutions, non-institutional lenders and borrowers. Lenders and financial service providers 'bid' for borrowers using filters to set the rate, terms and parameters of the loan/service offering required.
Visit www.juxtabid.com for further details.
www.juxtabid.com
###
Contact
Juxta Bid Limited
Scott George
(646) 736 7884 Toll Free 866 447 4162 (US only)
www.juxtabid.com

Contact