SaaS Vendor TeamLab Selects Avangate as eCommerce Provider
Avangate Chosen for Ability to Support Subscriptions on a Global Scale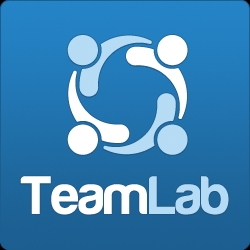 Riga, Latvia, September 21, 2011 --(
PR.com
)-- Avangate, the agile eCommerce solutions provider trusted by Software and SaaS companies to grow their business worldwide through any channel and any model, announced today that TeamLab has selected Avangate to manage their SaaS online sales. TeamLab is a corporate collaboration platform for document and project management that integrates a number of online organization, management and communication tools.
In order to adapt to market changes, software companies require an eCommerce platform that can support the increasing number of licensing and business models including SaaS, freemium or perpetual, allowing them to manage subscriptions and licenses across the entire customer lifecycle. By selecting Avangate, TeamLab benefits from a comprehensive and adaptable solution, which will enable the SaaS company to continually reach new customers on a global scale, increase revenue, and grow their business online.
"We chose to work with Avangate for their forward thinking approach and flexibility to handle multiple licensing models, including support for subscriptions and recurring payments. Avangate offers the configurability for us to manage the system on our own and get us to market more quickly. In addition, their knowledgeable team helps us navigate some of the software market's most complex issues," said Dmitry Orlov, Sales Director, TeamLab.
"TeamLab is an example of how we work with our customers to help them streamline their online payment management by offering them flexibility across multiple licensing models," said Michael Ni, Senior Vice President of Marketing and Products, Avangate. "We enable software vendors to grow their revenue through any channel, using any model. As companies work to stay ahead of the market, we provide a reliable and flexible platform that can evolve with them."
About TeamLab
TeamLab is a corporate platform for document and project management developed by Ascensio System SIA. Teamlab integrates a number of online tools helping employees to organize business tasks, exchange news, manage corporate documents and communicate in real time. TeamLab is offered in 3 solutions: a cloud-based SaaS application, an open-source software and an image for Amazon EC2 service (TeamLab AMI).
For more information refer to
http://www.teamlab.com
About Avangate
Avangate is an advanced eCommerce provider that enables software and Software-as-a-Service companies to sell their products via any channel and any model with a view to optimizing both online and offline revenue. Specifically designed for the software vertical, Avangate's scalable solution includes a full-featured secure eCommerce platform, a partner management system as well as a worldwide affiliate network. Avangate's expertise in the software business helps vendors increase product visibility on the Internet, maximize access to additional selling channels and improve overall software revenue.
More information can be found on avangate.com
###
Contact
Ascensio System SIA
Olga Sorokina
+3727121714
http://www.teamlab.com

Contact