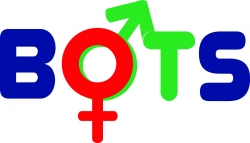 Kuala Lumpur, Malaysia, September 22, 2011 --(
PR.com
)-- Today Techninier announced that the wait is finally over. The face- off between the male and the female gender has finally come to an end in the Battle of the Sexes social networking service powered by Techninier Sdn Bhd.
The male gender once again came out victorious after a month of struggle. The winner for the month August is the male gender. The month of august is also a landmark for technological advancement for BOTS as VIKI Social, the platform in which BOTS was built on, was enhanced to carry out the ever so fierce challenge between the two genders.
The much awaited version of the enhanced VIKI Social debut in august and provided users with seamless experience. "The user interface is way better than before and the speed is a lot faster," said Ali, one of BOTS loyal subscribers.
"Techninier is constantly keeping up with the pace of technology evolution and we plan to deploy more cutting edge technology products and services in the near future," said Lion Peh CEO of Techninier Sdn Bhd.
About Techninier
Techninier Sdn. Bhd. has been at the forefront of innovation as a company which specializes in the provision of technology and content in the internet and mobile space. In tandem with technology provision, Techninier also integrates and manages clients' and partners needs in the ICT industry.
###