Group Benefit Services (GBS) of Springfield, MO Maintains an Average Claim Turn-Around Time of Less Than 1 Day for an Entire Year
GBS maintains a turn-around time of under 1 day for a year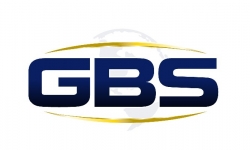 Springfield, MO, October 05, 2011 --(
PR.com
)-- Group Benefit Services (GBS) announces today that they have successfully completed a year where their claim processing turn-around time was less than one (1) day.
GBS initially reached its goal of processing all claims in an average of under a day in October of 2010. Since that time, GBS has maintained a turn-around time average below that threshold.
James Deren, President and CEO of GBS, reports that the company's actual turn around-time from October of 2010 through September of this year was .67 of one day.
GBS' goal of rapid turn-around times did not come at the expense of accuracy or quality. Mr. Deren reports that the processing accuracy ratio during that same time period was 99.98 percent.
When asked about the next major goal on the horizon for GBS, Mr. Deren stated; "We are looking at a variety of ways to get closer to the provider. We cannot process claims any quicker, so getting closer to the provider level will decrease lag factors and thereby lower plan liability for our clients." He states further, "because of the claims management results we secure, stop-loss carriers designate GBS as a preferential TPA which provides our clients with special discounted reinsurance pricing."
Group Benefit Services (GBS) is a Third Party Administration and Employee Benefits Technology Corporation located in Springfield, MO. GBS provides Employer Based Services, which includes employee benefit consulting and claims administration, Project Based Services that include inception and management of Association Group and Trust programs, and also provides Outsourcing Services for the insurance industry.
Web Address:
www.gbs-tpa.com
###
Contact
Group Benefit Services, Inc.
James M. Deren
800.995.3569
www.gbs-tpa.com

Contact