Amazing New Internet TV from "Nikki Beach" to Showcase the World's Jet Set
Live the Jet Set life by seeing what really goes on. Nikki News will showcase behind the scenes interviews with celebrities, the rich and famous people from the world's most exclusive events, locations and parties.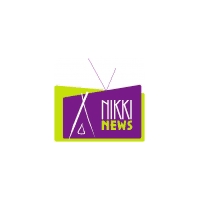 Miami Beach, FL, April 30, 2007 --(
PR.com
)-- Nikki Beach, the premier address in the world to enjoy "The Sexiest Party on Earth", has announced the launch of Nikki News.com.
Nikki News is an amazing new internet TV website that will let customers (you) live the life of the "Jet Set" by interacting with VIP's, celebrities, models and the rich! Nikki News will bring you on location to the most exclusive events, private parties and luxurious locations.
Once online, visitors will be able to interact with clients through live video feeds, video interviews, blogs, photo galleries, newsletters and message boards. Customers will be able to see where the Jet Set go, what they wear, how they get there and what it is like to have an unlimited budget!
"Nikki News.com, will bring our privileged Jet Set lifestyle to a medium that allows online visitors to feel like they are a part of the Jet Set world without being obtrusive to our clients and friends," Mike Penrod owner of Nikki beach.
Nikki News.com is a free website that allows customers to see what is going on around the world and free registered users get complete access to behind the scenes, interactive events, photos galleries and message boards.
Nikki News.com is an extension of the lifestyle brand of Nikki Beach tagged, "The Sexiest Place on Earth", by the London Observer.
THE NIKKI BEACH GLOBAL EMPIRE:
After opening their flagship location on South Beach in Miami, Florida 10 years ago, Nikki Beach, a privately owned company has grown into a global entertainment empire including Nikki Music, Nikki Style Magazine, Nikki Clothing, Nikki News and Nikki Beach Hotel & Resorts.
With its world-class DJs and succulent cuisine, Nikki Beach frequently attracts exclusive guests and celebrities such as: Eva Longoria, Jamie Foxx, Justin Timberlake, JC Chasez, Beyonce, Missy Elliot, P-Diddy, Paris Hilton, Nicole Ritchie, Naomi Campbell, Janet Jackson, Benicio Del Toro, Tyson Beckford, Shaquille O'Neal, Michael Jordan, Dennis Rodman, Carmen Electra, Jennifer Lopez, Matt Damon, Eva Mendez, Tara Reid, Mary J. Blige, Russell Simmons, Bono of U2, Roberto Cavalli, Domenico Dolce and Stefano Gabbana. The Nikki Beach experience is a utopian universe, where time escapes you. Guests never wish to leave.
###
Contact
Nikki News
Mike Penrod
1-305-767-1472
http://www.NikkiNews.com

Contact