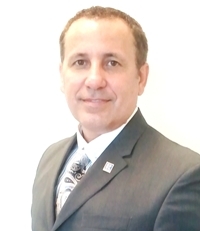 Miami, FL, December 04, 2011 --(
PR.com
)-- Joe Robaina, founder of Platinum Worldwide Realty, LLC, a Miami real estate property shoppe and consultancy, attends the premier event for international real estate business in Miami which took place at the Biltmore Hotel and Conference center in Miami last November the 8th.
Joe Robaina was among 200 of the city's top Realtors and was joined in attendance by real estate professionals from around the United States and the world who attended to network, learn how to perfect their international real estate marketing skills and continue their professional development.
"This was exciting program for anyone involved in any aspect of international and the Miami area real estate business," said Joe Robaina.
By bringing together an array of nationally and internationally known real estate experts, forecasters and national speakers, the Miami Association of Realtors provided an excellent forum where the hottest industry trends were discussed and meeting with high level delegates from several countries created an environment rich in learning and business development opportunities.
"This conference allowed me to share my confidence and enthusiasm for the future of the Miami real estate market with my colleagues from around the world and it was encouraging to hear that the opinions of keynote speaker Lawernce Yun (chief economist with NAR) were in line with my own predictions," said Joe Robaina.
The conference was hailed as "The premier international real estate event of the year" and included presentations by Alexander Romenenko (FIABCI World President), as well as real estate law, immigration and property management experts during 4 days of seminars, gala receptions and seminars.
"The future of the real estate market in Miami causes one to wonder about a very critical question: Am I positioned to ride the new wave of real estate development in Miami in 2012? Or, will I become a bystander watching others ride it to its full benefit in envy! I for one have always preferred to be one of the ones that make things happen instead of wondering, what happened? So, I propose that for a prospective buyer or investor, it is of paramount importance at this time of retrospect and panning for next year to be more connected than ever to the pulse of the market and have at their disposal the services of a knowledgeable team of real estate professionals that will be diligent in applying every resource and tool available to succeed in today's exciting and complex real estate market," said Joe Robaina.
Joe Robaina's firm, Platinum Worldwide Realty, LLC offers a monthly newsletter for members of the VIP investor's club and copies of the 175 page 2012 Foreign Investor's Guide are now also available.
To order or for additional information visit Platinum Worldwide Realty's website and submit your request on the contact their link: http://www.pwragents.com.
###