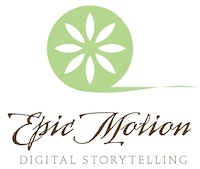 Royal Oak, MI, January 06, 2012 --(
PR.com
)-- In February EventDV, the industry authority for event videography, honored Ryan Koral and Eric Kmetz of Epic Motion as one of the top 25 leading event filmmakers in the world. The EventDV Top 25 is an annual list that honors the 25 hottest or most influential videographers working in the video production field. It is the highest accolade that can be given to an event filmmaker. This award comes as bittersweet, as EventDV announced in November that it would be closing its doors after 7 years in the event filmmaking industry.
Nominated by readers by way of an online write-in poll, the EventDV 25 is presented through a series of videos hosted by editor Stephen Nathans-Kelly on the EventDV website, as well as a featured article in the EventDV magazine. Says Nathans-Kelly, "Rust Belt cinematographers Ryan Koral and Eric Kmetz brought hipness to the heartland. Aside from constantly pushing their films, the Epic team is constantly pushing the industry forward--both nationally and locally. Their commitment to everything they do is inspiring."
"I'm so proud of the entire Epic Motion team for being one of the best in the industry," says Ryan Koral, owner of Epic Motion. "Our amazing crew strives to improve not only our craft, but also the experience of our clients."
"We respect and admire each of the honorees, and are so thankful to be included in such a talented group of people. It's such an honor to be named a Top 25 selection, because this is voted on by our filmmaking peers," commented Eric Kmetz. "We feel so humbled to know there are others in the industry that are encouraged by what we're doing."
Epic Motion is excited to be a part of shaping the future of the event filmmaking industry. Epic will soon be launching a new website with free and paid resources for other studios and individuals interested in expanding their knowledge and increasing their efficiency on the job.
###