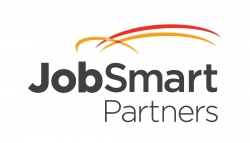 Burlington, MA, February 06, 2012 --(
PR.com
)-- JobSmart Partners has introduced an innovative certification program that provides employers with an easy-to-read summary of high-quality job-seekers that incorporates an independent assessment of their skills and experience. Only after undergoing a rigorous technical interview and reference check can a candidate become eligible for certification. If they meet certain qualification rules, a summary of their career, skills and our assessment is published online allowing employers to make a fast assessment of their suitability to a particular role knowing they have been thoroughly vetted.
Peter Rendall, JobSmart Partners Managing Partner says, "There are no industry standards today that provide reassurance to employers that the candidates' resumes they receive have been screened in a consistent and thorough manner. All too often there is no verification that important skills and experience have been properly represented and challenged by industry experts. We introduced our certification program to bridge that gap. When undertaking a candidate search, we first look to our certified pool which allows us to present fewer, but better qualified candidates. In addition, we are able to present candidates that have unique skills and experience that are typically tough to find in a market where demand outstrips supply."
JobSmart Partners showcases candidates with its "Profile-of-the-Week" on its website home page at www.jobsmartpartners.com.
About JobSmart Partners
JobSmart Partners are experts in finding the best talent in the fields of software development, professional services and IT security. We focus on the areas where we add most value to our clients by finding candidates that help launch great new products and services, develop and maintain mission-critical internal IT applications and protect the IT infrastructure and data from cyber attack. Because we specialize in those areas of IT where we have deep domain expertise, our clients gain direct access to a talented pool of highly skilled candidates that would be difficult to find elsewhere.
###