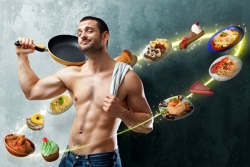 Singapore, Singapore, February 24, 2012 --(
PR.com
)-- Whether the client is entertaining at home with friends and family or at work with colleagues and clients, Top Chef Hire provides chefs who prepare a choice of menus and budgets for the clients needs.
Clients can simply visit the one-stop website for accessing this exclusive service:
www.topchefhire.com
and then select a menu, and request a free quote online.
Top Chef Hire offers:
· Home chefs
· Home cooking classes
· Corporate chefs
· Corporate cooking classes
Top Chef Hire promotes the affordable luxury of inviting guests for lunch or dinner, while their own chef takes care of the entire meal preparation.
"Our chefs come to the client's home and take care of everything. From appetizers to desserts through the service, it is now possible to enjoy the company of friends at home with all the perks. Top Chef Hire is your key to this exclusive experience," says Claire Koren Yoh, Top Chef Hire's Marketing Director.
Top Chef Hire chefs will accommodate any type of meal: business lunches, family dinners, receptions, dinners, and parties with friends.
Hiring a personal chef is also the perfect opportunity to prepare a special event such as a birthday, marriage proposal, bachelor party, Valentine's Day, Father's Day, Mother's Day or any other important event.
If clients are looking for an original idea for their friends or office colleagues, Top Chef Hire also offers their chefs for personal cooking classes. The chef comes to the clients' home or event and gives them a one-to-one instruction on how to make choice of dishes.
Home Chef
Guests are coming hungry, and there's no better way to impress them than by having a chef preparing a gourmet feast in front of their eyes.
Home Cooking Classes
Clients can invite friends to their house and cook together under the expert guidance of a seasoned chef. They will even pick up those little tricks and tips that you can keep using and one-day hand down to the kids.
Corporate Chef
Wondering how to get great quality food, service, as well as create an evening that will impress clients or customers? Then getting a live chef to prepare fresh hot food will sure be the best investment in a great evening experience.
Corporate Cooking Classes
This is a unique team building experience. Something that is enjoyable for the whole office as well as an activity that teaches valuable skills. Corporate Cooking Sessions are all that. These sessions are aimed at bringing the team together while making something delicious.
This new service brings refined dining to someone's comfortable home or venue without having to go out. The chef is at the clients exclusive service.
For more information, please contact:
Claire Yoh
Marketing Director
Tel: 8342 1789
Email:
booking@topchefhire.com
Website:
www.topchefhire.com
###