XTIVIA, Inc. Announces Partnership with Informatica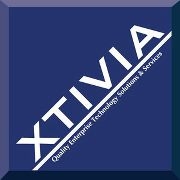 Colorado Springs, CO, March 08, 2012 --(
PR.com
)-- XTIVIA, Inc. announced today that it has become a partner with Informatica, one of the leading ETL (extract, translate, load) solutions in the market.
Todd Saunders, EVP of Customer Solutions with XTIVIA noted: "As a leader in the Business Intelligence and Data Warehousing services space, it is vital for us to maintain strong relationships with the companies that provide key components of BI and DW solutions. Informatica has always been a strong player in the ETL market and is now a market leader due to the expansion of its data management capabilities with the additions of new modules and capabilities such as MDM, data quality, and data security. This partnership will enable us to provide even better and deeper expertise in delivering solutions utilizing the Informatica suite of products."
Dennis Robinson, XTIVIA's CEO, also remarked "XTIVIA's unique set of core data, presentation, and business intelligence knowledge makes the partnership with Informatica ideal for both parties. Business must have visibility into current operations and future performance in order to manage wisely."
XTIVIA has been performing ETL implementations for 20 years and they have some of the most experienced Informatica consultants in the country. This partnership will provide access to additional information and expertise and allow them to provide even more value to their customers.
About Informatica: Informatica provides data integration software and services that enable organizations to gain a competitive advantage in today's global information economy by empowering them with timely, relevant, and trustworthy data for their top business imperatives.
About XTIVIA: Since 1992, XTIVIA has established a proven, global reputation as a company that delivers cutting-edge, professional solutions to our clients' specific requirements, regardless of the complexity of the projects. XTIVIA's success has stemmed from a proven ability to deliver quality, professional services, allowing the client to leverage technology successfully, competitively, and profitably. Our focus on Business Intelligence and Data Warehousing allows us to provide a full range of services from strategy and roadmaps to solution design to implementation.
###
Contact
Xtivia, Inc.
Dennis Robinson
719 623 5870
www.xtivia.com

Contact