Motor Systems Inc. Expands Its Motion Control Offering Through New Distribution Agreement Covering Dunkermotor Intelligent Servo and Brushed DC Motors
High tech provider for automation and motion control adds German engineered intelligent servo motor systems after years of success selling companion linear motors and actuators.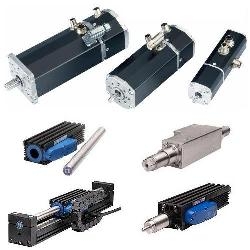 Elgin, IL, March 08, 2012 --(
PR.com
)-- Motor Systems Inc., an Ohio headquartered high tech distributor of factory automation and motion control products has significantly expanded its electric motor offering by signing a new channel partner agreement covering not only Dunkermotor's Thrust Tube linear motors, but also its complete line of brushed and brushless DC electric motors, gearmotors and intelligent servo motors. With offices in Cincinnati and Cleveland, Motor Systems, Inc. (MSI) covers the specialty machinery and OEM markets in Ohio, Kentucky, and Western Pennsylvania with a team of 30 employees, including 7 sales engineers and 4 technical support engineers.
"The Dunkermotor products offer a great value and compact solution to machine builders that must continue to look for ways to make their machines better," said Dan Freshley, president and founder of Motor Systems, Inc. "MSI has had years of success selling and supporting the Servo Tube product that is now part of the Dunkermotor product offering. In addition to the Servo Tube being a unique linear motor solution, we have found it to be an excellent door opener at new accounts. Motor Systems is excited to be part of the Dunkermotor team and looks forward to years of growth with the Dunkermotor line."
Founded in 1996, Motor Systems has rapidly grown by offering a comprehensive line of automation and motion control solutions for specialty machine builders and industrial OEMs. Each product line is recognized as a world leader in its respective technologies. MSI's capabilities include motion control design, mechanical and electrical design, PLC and HMI programming and turnkey installations.
"As a high tech distributor, MSI sets themselves apart from the competition by providing integration of systems, start up assistance and repair services for the products they offer," said Don Gallaway, Dunkermotor central regional sales manager. "Their highly experienced sales team can typically offer multiple technical solutions to even the most complex customer requirements and the
Dunkermotor TechCenter
and I look forward to working with them and their customers."
About Dunkermotor:
Headquartered in Elgin, Illinois, Dunkermotor is the North American sales, technical support and logistics subsidiary of Dunkermotoren GmbH, for 60 years the global quality and value leader in customized, configurable sole-source fractional horsepower motion control solutions composed of BLDC, PMDC and AC electric motors, gearmotors, controls, encoders and brakes, as well as linear motion solutions. With headquarters in the Black Forest in Bonndorf, Germany and production and/or logistics facilities in Europe, Asia and the U.S., Dunkermotoren employs 1000 globally and produced over 3.4 million motors in 2011 for the factory and commercial automation, specialty machinery, medical, solar power, packaging, semiconductor, and mass transportation industries.
###
Contact
Dunkermotoren USA Inc.
John Morehead
224-293-1315
www.dunkermotor.com

Contact