New Website Offers Turn-Key Fitness Boot Camp Franchise Options
Affordable fitness boot camp franchise options are now available online at http://www.fitness-boot-camp-franchise.info/. The fitness boot camps offer a simple opportunity for getting started in the boot camp business.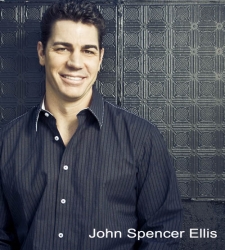 Rancho Santa Margarita, CA, March 13, 2012 --(
PR.com
)-- Whether indoor or outdoor, open to all or focused on a special population, fitness boot camps continue to draw fans and participants and make their owners and operators easy money in the fitness business. A new website at http://www.fitness-boot-camp-franchise.info/ offers details on getting started – and succeeding – in the fitness boot camp franchise business without paying excessive monthly or franchise fees.
The site offers three affordable and effective fitness boot camp franchise options:
Adventure Boot Camp: The world's leading fitness boot camp includes no monthly fees as well as the most recognized and respected brand in fitness boot camps.
IMPACT: Intense Mixed Performance Accelerated Cross Training is a low-cost, high-impact fitness boot camp training program that combines boot camp exercises, group exercise and personal training.
TACTIX: Drawing on the popularity of martial arts, this self-defense and martial arts boot camp business model is non-contact and includes a complete turn-key boot camp system that is easy to roll out.
All three boot camp options can be run as part of an existing fitness business or as a stand-alone boot camp business.
"If you are interested in launching and running a successful, lucrative fitness boot camp business, you might be closer to success than you realize, since all of these options are so simple to implement," said John Spencer Ellis, founder of John Spencer Ellis Enterprises, a fitness and personal development solutions company. "Operating a fitness boot camp business is the simple, easy way to own your own fitness business and earn far more money than you would by running a personal training studio or boutique fitness club, not to mention that you have the freedom to run your fitness boot camp business the way that you choose."
Each boot camp program, available through online, self-paced training, includes business tips, tools and techniques as well as workouts and training information. In addition, the new site includes information on fitness marketing and social media outreach for boot camp operators, personal trainers and other fitness pros.
About John Spencer Ellis Enterprises and Fitness Business Franchises
John Spencer Ellis Enterprises is a solutions provider for fitness and coaching professionals around the world, providing education, turn-key business programs, coaching and resources for new and advanced fitness and coaching professionals. For more information about John Spencer Ellis Enterprises or fitness boot camp business franchises, please visit
http://www.fitness-boot-camp-franchise.info/
Contact
John Spencer Ellis Fitness & Personal Development
John Spencer Ellis
949-589-9166
http://www.johnspencerellis.com

Contact