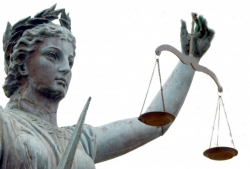 San Diego, CA, April 09, 2012 --(
PR.com
)-- Since 2005, the Law Offices of Daniel S. Williams has been representing both men and women in all aspects of family law litigation including divorce, legal separation, child custody, spousal and child support, post-judgment modifications, adoption, and domestic violence restraining orders. Originally located in Historic Old Town San Diego, in August of 2010, the Law Offices of Daniel S. Williams relocated to its new headquarters centrally located in San Diego's Sorrento Valley and expanded its services beyond all of San Diego County to include services in Riverside, Imperial and Orange Counties.
According to nolo.com one of the top complaints about attorneys is communication, www.nolo.com/legal-encyclopedia/expectations-for-lawyer-attorney-29876.html. Therefore, the Law Offices of Daniel S. Williams seeing this as the top of the list has decided to preempt this problem from its own practice by instituting technological advances that seek to keep clients, counsel, the courts, and any perspective client with a legal question in a position to have their concerns addressed without delay.
Accordingly, the Law Offices of Daniel S. Williams proudly announces it New telephone number (858) 914-4806 which allows all incoming calls to simultaneously ring our office phones, cell phones of Attorney Daniel S. Williams and all of his highly trained staff, as well as the several satellite locations of the Law Offices of Daniel S. Williams throughout Southern California. This innovation accommodates the growing need of access to legal services beyond the working hours of 9AM to 5PM and allows instant access and rapid response to all incoming calls.
Additionally, those who do not have access to a phone or the privacy of making phone calls while needing to discuss delicate and private legal matters may now take advantage of the email link at
www.danwlaw.com
which sends private and discrete emails directly to Attorney Williams' private email which can be accessed remotely and for which advanced technological resources provide instant notification of all incoming questions or inquiries from this safe and secure site. These emails are only accessible to Attorney Williams and are not read or vetted by any outside answering service thus ensuring the highest protection of privileged communications.